Norman Divorce Modification Attorneys
Handling Custody, Visitation & Support Modifications in Oklahoma City, McClain County & Cleveland County
When a divorce is granted in Oklahoma — whether contested or uncontested, involving many complex orders or a relatively straightforward settlement — many orders are "final" only in the sense that they are legally enforceable. The lives of former spouses and their children change — and the corresponding portions of any settlement agreement can be changed accordingly.
These changes, most often involving child custody, support, and visitation rights, are called post-judgment modifications. If you need to seek one or more modifications, for example, you can benefit from the assistance of a skilled Norman modification attorney. The same is true if your ex-spouse is seeking a modification you believe is unnecessary or unfair. Regardless of the situation, Nichols Dixon can help.
Looking to modify your custody, support or divorce order? Contact our post-divorce modification attorneys in Norman by calling (405) 294-1511.
Have Financial or Family Circumstances Changed Significantly since Your Divorce?
Proof of a substantial change in circumstances is necessary to obtain a post-divorce modification in Oklahoma.
Some examples include:
A job loss, transfer, or promotion that significantly impacts either ex-spouse's income
Significant changes in the health, educational, or other needs of children receiving child support
Remarriage of a party receiving alimony/spousal support
Job-related or other necessary schedule changes that call for changes to visitation schedules
A divorced parent's plans or decision to relocate out of state
Modifications or enforcement actions needed to address either party's noncompliance with current visitation or custody orders
Responsibility for ongoing medical bills due to a serious injury, disease, or health condition
Exposure to child abuse or neglect, addiction, or unlawful behavior by a parent
Child Custody Modifications in Oklahoma
As time passes, you may find that the original schedule and arrangements you and your former spouse set up for custody and visitation with your children no longer work well for your family. As children get older, their schedules can vary drastically. Parents may have gone through a job change or want to spend more time with their children. When these concerns arise, you may need to file a modification of court orders for child custody with the courts.
At Nichols Dixon, our goal is to help you resolve your family law problem calmly and as quickly as possible. Our Norman modification lawyers use their experience and skill to help you find a suitable arrangement between yourself, your spouse, and your children so that you have the time you want together.
In order to petition for a modification of child custody, you must show a substantial change in circumstance, such as:
A change in your work schedule that no longer allows you to see your children
A change in the custodial parent's circumstance that would make the noncustodial parent a more suitable choice for custody
A change in your children's schedules that conflicts with prior arrangements as dictated by the original court orders
One parent needing to relocate for work, a new marriage, or military deployment
We work within the Uniform Child Custody Jurisdiction and Enforcement Act (UCCJEA) to solve your custody issues if you or your spouse has moved out of state or overseas. We handle moves outside of 75 miles of your current residence (which requires a modification of court orders), and we handle international child custody issues and military child custody issues as well.
There Is No Substitute for Decisive Legal Action
Laboring under outmoded provisions in your divorce settlement agreement is not good for you or anyone else involved. Settling for informal verbal agreements can expose you to costly legal actions down the road. Our post-divorce modification attorneys in Norman can address your specific situation, determine whether you qualify for a modification and take action on your behalf.
Find out if you qualify for a modification by calling (405) 294-1511 or contacting us online today.
CLIENT REVIEWS
Opinions That Matter the Most
I would recommend Lucas to absolutely anyone

- Former Client

My family will always appreciate the hard work you all put in so thank you from the bottom of our hearts!

- Okie M.

Best group of lawyers in Oklahoma!!!

- Roberta B.
WHAT SETS US APART
Why Nichols Dixon is Right For You
Honesty and Integrity are Cherished Values

Trusted Reputation in the Community

Experienced with Highly Complex Cases

Highest Level of Professionalism & Dedication

Personalized Strategy for Each Client's Needs

Attorneys Who Genuinely Care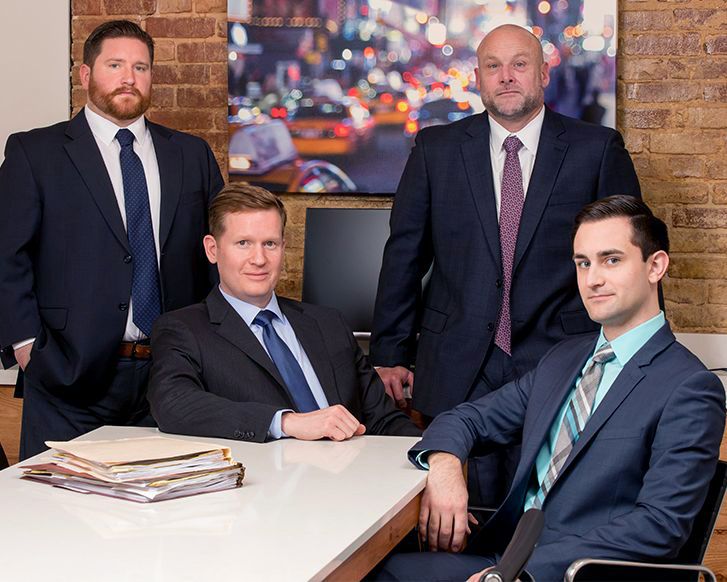 THE LAW IS NOT JUST A PROFESSION TO US
Take the First Step Towards Resolving Your Legal Challenge