NORMAN ALIMONY ATTORNEYS
Experienced Family Lawyers Serving Seminole & Cleveland Counties
Has a disagreement over alimony disrupted progress toward settlement of your Oklahoma divorce? Are you considering filing for divorce in Oklahoma, but first want to understand the law as it pertains to alimony, also sometimes called spousal support or spousal maintenance?
Are you paying too much spousal support in light of a lost job or other sudden change in income? Are you receiving too little? You should seek immediate legal guidance if a post-judgment modification is necessary and justified.
In any such situation, you can get the information you need from the skilled Norman alimony lawyers at Nichols Dixon. Our Oklahoma family law firm is equipped to handle your case no matter how complex it may be.
Get in touch with us today by calling (405) 294-1511.
Prepared to Explain the Law & Address Your Unique Concerns
At Nichols Dixon, we have years of experience that can benefit you as you work to determine appropriate alimony under Oklahoma law.
Our attorneys will listen carefully to your wishes and personalize their representation to fit your unique situation, further explaining basic considerations such as:
When a married couple decides to divorce, one spouse may be awarded temporary or permanent spousal support
The amount may be determined based on many factors, beginning with divorcing spouses' respective ability to pay and need for financial support.
Alimony can be awarded in the form of monthly payments, annual payments, or a lump sum settlement.
Attorney Drew Nichols and the rest of our team will be sensitive to your financial needs and budget constraints. We can assist in establishing an alimony amount and payment approach or structure that is right for you. From start to finish, open communication ensures that any sudden question or concern you have will be addressed.
Schedule Your Consultation
Our Norman alimony attorneys are here to protect your rights if alimony is a key issue in your divorce or if you have questions about seeking a modification.
CONTACT US at (405) 294-1511 for a consultation focused on your legal rights and options.
CLIENT REVIEWS
Opinions That Matter the Most
Drew took the time to get to know me and took great care in understanding my issue so that he could represent me in the best possible way.

- Client

He shows great compassion and extensive knowledge in every decision that he made and I will never be able to thank him enough.

- Client

He showed great perseverance and never gave up on my situation and I absolutely believe that if it weren't for his representation, the outcome would have not been as positive.

- Client
WHAT SETS US APART
Why Nichols Dixon is Right For You
Honesty and Integrity are Cherished Values

Trusted Reputation in the Community

Experienced with Highly Complex Cases

Highest Level of Professionalism & Dedication

Personalized Strategy for Each Client's Needs

Attorneys Who Genuinely Care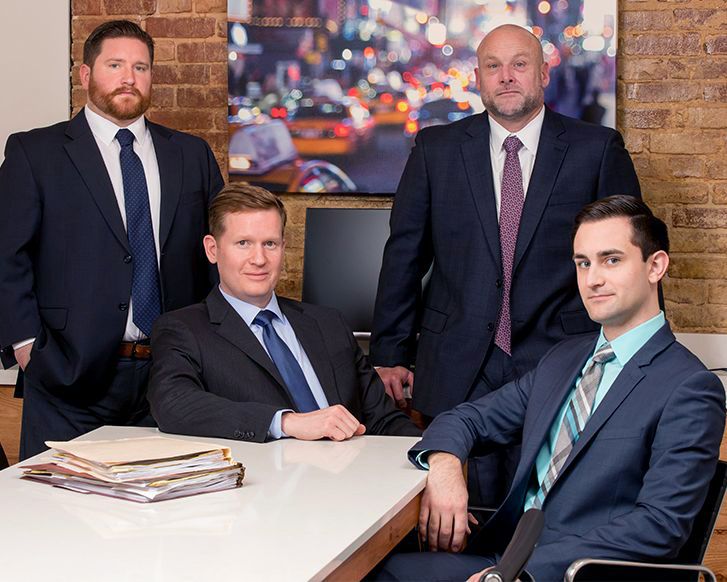 THE LAW IS NOT JUST A PROFESSION TO US
Take the First Step Towards Resolving Your Legal Challenge