Norman Product Liability Attorneys
What You Should Know About Product Liability
We've all seen self-explanatory product warnings (think: "do not place your hand on a hot stove") and wondered, "is that really necessary?" In most cases, the answer is yes, and for a simple reason—product designers, sellers, and manufacturers are trying to protect themselves from product liability lawsuits.
If a dangerous or defective product injures you, chances are you've got a product liability case on your hands. Understanding how product liability cases work can help you receive the compensation you deserve after interacting with a dangerous or defective product.
How Do I Know if My Case Qualifies for Product Liability?
There are a few requirements for filing a product liability suit:
You must be injured by a defective or dangerous product. A product is dangerous or defective if, even after abiding by all warning labels and taking all proper precautions to use the product, its use still results in an injury; and that injury can be linked to a defect or design flaw in the product. For example, in Oklahoma, the first product liability case was filed by a woman when her driver's seat back collapsed while she was driving, resulting in an accident. Basically, if you're using a product in its intended way and you still get hurt by a defect, you have a product liability case on your hands. Once upon a time, people would try and make money by intentionally misusing products, injuring themselves, and filing product liability claims. However, since most product manufacturers and designers now pay close attention to providing appropriate warning labels and user manuals to customers, such suits have dropped off in popularity.
You must be able to prove your injury was not your fault. Laws on this vary by state. In some states, like Alabama, your case gets tossed out if you were even one percent at fault for your injury. In other states, like California, you can still file a lawsuit even if you were 99% at fault. In most states, like Oklahoma, you must be 49% or less at fault for your injury to file a product liability case. If you are 50% at fault or more, your case will be thrown out.
The statute of limitations on your case has not passed. In Oklahoma, there's a two-year statute of limitations on product liability cases (so, you can't file a case if it's been over two years since your product liability incident occurred).
It's important to note that you can still file a product liability claim even if you weren't the one using a product when it proved to be dangerous or defective. If you're a bystander to an event where a defective and hazardous product results in injury or otherwise affects you, you probably still have a product liability claim on your hands. If you're a bystander interested in filing a product liability claim, you should seek the help of an attorney to understand whether you have a case based on your unique circumstances.
If you want to file a product liability case, you should seek the help of an attorney. An attorney can help you understand different types of product liability cases so you can file the right claim for your situation. An attorney will also advocate for you in court if the defendant (the product manufacturer, designer, or seller) takes you to court over your claim.
What Are the Different Types of Product Liability Cases?
There are three types of product liability cases:
Design defect claims. If a product fails to perform the way an 'ordinary consumer' would expect when it's used as intended, there may be a design defect with the product. For example, if a knife snaps in half when you try to cut something with it because the knifemaker didn't design the handle properly, that's a design defect. In design defect claims, the product designer acts as the defendant in the case. Frequently, it's difficult to tell precisely where a defect occurred in a product, or if a defect is the result of a product's design or its manufacturer. The opacity of product liability cases is one of the reasons working with an attorney is so vital. An attorney can subpoena design documents and work with expert witnesses, such as designers of other similar products, to determine if a design defect was indeed the cause of your injury. The product designer must be shown to willingly distribute the allegedly defective or dangerous product to be considered liable in design defect cases.
Manufacturing defect claims. In manufacturing defect claims, the manufacturer is responsible for making a product defective or dangerous. Going back to our example of a knife, if a manufacturer uses low-grade, brittle steel to manufacture a knife and it snaps, you have a manufacturing defect claim on your hands. Importantly, the manufacturer must be using materials or producing products in a way contrary to their design in order to be at fault. So, in our knife-making example, the manufacturer would have to purposefully use lower-grade steel than the design specified to be at fault. If the manufacturer was using low-grade steel because that's what the product designer recommended, the fault would still lie with the designer. The manufacturer must be cutting corners without the designer's knowledge or against their recommendations to take the blame for a defective or dangerous product.
Warning or labeling claims. If a product has some sort of inherent danger but fails to include a warning label about that danger, and the lack of a label results in potential or real injury, the plaintiff qualifies for a warning or labeling claim. To go back to our trusted knife-making example, if a knife is uniquely incapable of cutting bread and there's no label specifying that, and a consumer hurts themself cutting bread with that knife, they may be able to file a warning label claim. Importantly, common sense often applies to these warnings. You should know knives are sharp and stoves are hot, for example. On the other hand, if you take a prescription and develop side effects that were not covered on the warning label on the bottle, you may have a claim on your hands.
Oklahoma has recently passed legislation making it more difficult to hold sellers accountable for defective and dangerous products, so design and manufacturing defect claims are the most common types of product liability cases.
If you believe you have a product liability case on your hands but are unsure of what to do next, we can help! At Nichols Dixon, we're committed to helping clients navigate product liability claims successfully. To receive a consultation with our legal team, contact us onlineor via phone at (405) 294-1511.
CLIENT REVIEWS
Opinions That Matter the Most
I would recommend Lucas to absolutely anyone

- Former Client

My family will always appreciate the hard work you all put in so thank you from the bottom of our hearts!

- Okie M.

Best group of lawyers in Oklahoma!!!

- Roberta B.
WHAT SETS US APART
Why Nichols Dixon is Right For You
Honesty and Integrity are Cherished Values

Trusted Reputation in the Community

Experienced with Highly Complex Cases

Highest Level of Professionalism & Dedication

Personalized Strategy for Each Client's Needs

Attorneys Who Genuinely Care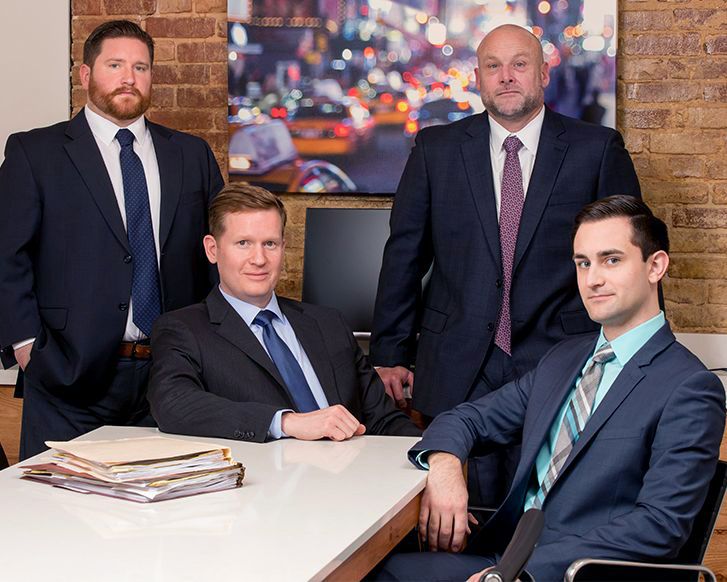 THE LAW IS NOT JUST A PROFESSION TO US
Take the First Step Towards Resolving Your Legal Challenge