NORMAN PROTECTIVE ORDER ATTORNEYS
Domestic Violence Lawyers Equipped to Help
Have you or your children become targets of domestic violence or abuse anywhere in Oklahoma? Do you need a protective order to help ensure your safety?
Perhaps you have been falsely accused of committing domestic violence or making threats and need help clearing yourself of these allegations and avoiding their harsh consequences.
At Nichols Dixon, our experienced Norman protective order lawyers know the procedures available for keeping abusers away from their victims, and how to contest and win removal of orders obtained under false pretenses.
Contact us right away if you are at risk of domestic violence and need a protective order. Call (405) 294-1511.
Applying Many Years of Experience in Oklahoma Family & Criminal Courts
In many cases, very limited evidence is required for the issuance of a protective order (sometimes called a "restraining order"). If you fear for your life or the life of your child — or if you need help disproving false accusations of domestic abuse — you need strong, confident advocacy from a professional who knows what to do when family law and criminal law intersect.
Our attorneys have years of experience in legal practice, including work as Cleveland County assistant district attorneys. Their balanced perspectives on the law help them to bring aggressive advocacy to either side of a domestic abuse matter. Our protective order lawyers in Norman also contest unjustified court orders and provide skilled criminal defense.
Dedicated to Protecting Your Safety, Legal Rights, Freedom & Future
An emergency protective order or restraining order can be filed with the court, keeping an abuser at a distance with the threat of criminal prosecution
You can request an emergency protective order in cases of:
Threatening personal interaction
Written or electronic communication that causes fear or intimidation
Stalking or harassment
Rape or sexual abuse
Child abuse
If you are the target of any such form of domestic abuse, call 911 first. Then, contact our protective order attorneys in Norman. You can tell one of our caring, patient lawyers what has been happening in your life so that your problem can be promptly addressed.
Give us a call at (405) 294-1511 now.
CLIENT REVIEWS
Opinions That Matter the Most
I would recommend Lucas to absolutely anyone

- Former Client

My family will always appreciate the hard work you all put in so thank you from the bottom of our hearts!

- Okie M.

Best group of lawyers in Oklahoma!!!

- Roberta B.
WHAT SETS US APART
Why Nichols Dixon is Right For You
Honesty and Integrity are Cherished Values

Trusted Reputation in the Community

Experienced with Highly Complex Cases

Highest Level of Professionalism & Dedication

Personalized Strategy for Each Client's Needs

Attorneys Who Genuinely Care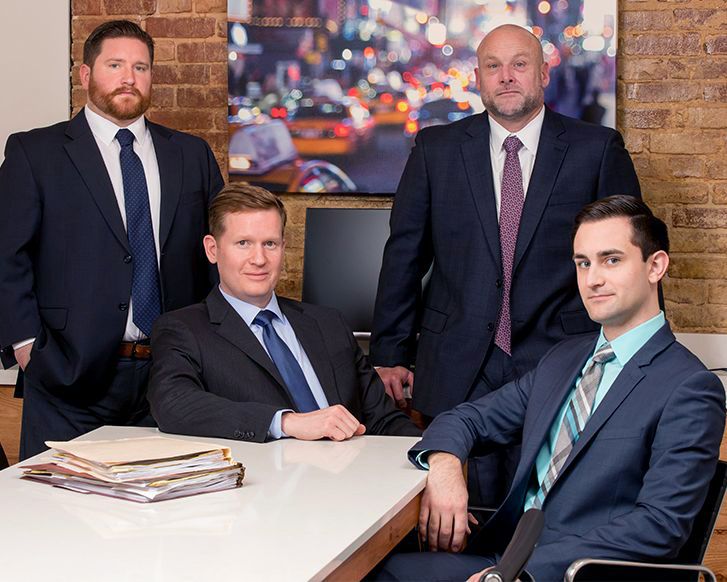 THE LAW IS NOT JUST A PROFESSION TO US
Take the First Step Towards Resolving Your Legal Challenge