NORMAN DRUG CRIME DEFENSE LAWYERS
Trial-Tested Defense Attorneys Serving McClain County, Cleveland County & Oklahoma City
In Oklahoma, any criminal charge involving a controlled dangerous substance (CDS) is serious — whether that substance is an illegal drug such as marijuana, cocaine, or methamphetamine or a prescription drug such as OxyContin or Vicodin. A conviction could change the course of your life and stay on your record forever.
If you or someone you love has been charged with a drug crime, there is no time to lose in contacting a proven and aggressive criminal defense firm. At Nichols Dixon, we are well-positioned to fight the most serious drug charges. Our team includes former Cleveland County assistant district attorneys with in-depth knowledge of the courts and justice system. Furthermore, Norman drug crime defense attorney Drew Nichols served as a felony drug prosecutor, managing hundreds of drug cases at a time. We can now translate that experience into creating strong defense strategies in drug crime cases.
Rely on our trial-tested legal team. Call (405) 294-1511 for a case analysis today.
Drug Charges in Oklahoma
At Nichols Dixon, we defend clients against both state and federal drug charges including:
Illegal possession of prescription drugs and related prescription fraud
Cultivation
Manufacture
Delivery or possession with intent to distribute
Conspiracy
Driving while under the influence of drugs (DUID)
These offenses can result in jail or prison sentences, hefty fines, probation, community service, court-ordered treatment programs, and more.
Do not assume that the evidence against you is bulletproof. Recognize that police and prosecutors will highlight the strengths of the evidence but never the weaknesses. Just because the evidence against you is said to be strong does not mean it cannot be challenged. Creating a defense strategy begins by reviewing the evidence and identifying the flaws. That is where our legal team excels.
Driving While under the Influence of Drugs
If you are arrested on suspicion of driving under the influence of drugs, you risk having your driver's license suspended for up to one year, regardless of whether you were convicted of the DUI charge. You must contact the Department of Public Safety (DPS) to schedule a hearing within 15 days of your arrest. It is best to have one of our skilled defense lawyers at that hearing to help protect your driving privileges.
Serving Clients throughout Seminole & Cleveland Counties
Our goal is to help you avoid a criminal record and all related penalties, including incarceration, fines, and license suspension. With extensive experience, legal skills, and outstanding client service, we are poised to seek favorable results for your drug-related charges.
Call Nichols Dixon for capable legal representation at (405) 294-1511.
CLIENT REVIEWS
Opinions That Matter the Most
I would recommend Lucas to absolutely anyone

- Former Client

My family will always appreciate the hard work you all put in so thank you from the bottom of our hearts!

- Okie M.

Best group of lawyers in Oklahoma!!!

- Roberta B.
WHAT SETS US APART
Why Nichols Dixon is Right For You
Honesty and Integrity are Cherished Values

Trusted Reputation in the Community

Experienced with Highly Complex Cases

Highest Level of Professionalism & Dedication

Personalized Strategy for Each Client's Needs

Attorneys Who Genuinely Care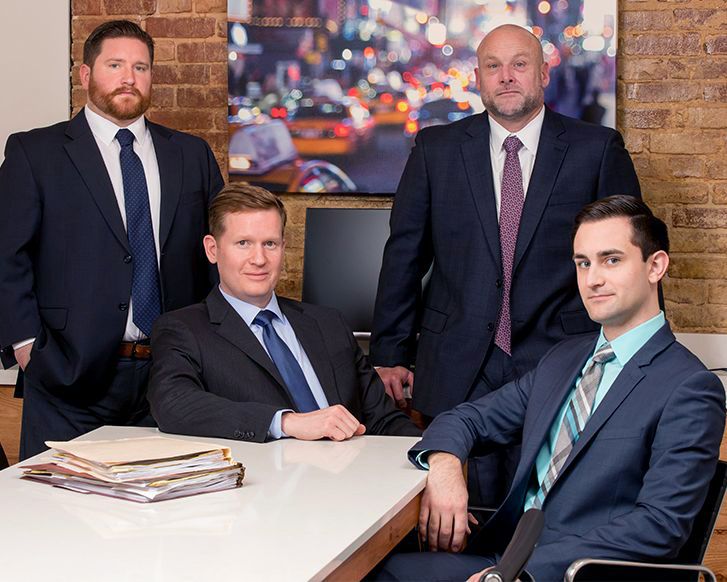 THE LAW IS NOT JUST A PROFESSION TO US
Take the First Step Towards Resolving Your Legal Challenge