NORMAN GUARDIANSHIP ATTORNEYS
We Can Help You Become a Legal Guardian in Oklahoma
Children, as well as many vulnerable adults and seniors, need someone to watch over them and make certain decisions — for safety's sake, financially and legally.
Seeking guardianship is a complex matter. It becomes even more complex if there are disagreements over who should serve as the guardian. Whether you want to establish legal guardianship of a minor or guardianship of an adult, you may benefit from enlisting a Norman guardianship lawyer who is knowledgeable in Oklahoma guardianship laws.
At Nichols Dixon, our Norman guardianship attorneys can guide you through this complex process. Not only do we want to help you take the necessary steps to protect your loved one, but we also want to position you for success in your role by educating you about your rights and responsibilities as a guardian. We also recognize that haste may be critical.
Looking to become a legal guardian? Contact us online or give us a call at (405) 294-1511 today.
What Are the Basic Principles of Guardianship?
Our Norman guardianship lawyers can explain relevant laws and what is involved in the legal process of obtaining guardianship.
Legal guardianship of an adult can be sought when that person is incapable of managing his or her own affairs due to incapacitation from mental illness or retardation, developmental disability, physical illness or disability, or a drug or alcohol dependency.
Guardianship of a child may be necessary when a parent is unfit or unable to provide for the child's physical, emotional, or financial well-being. It empowers the guardian to make legal decisions for the child, including those related to education and health care.
Helping People Step in & Take Responsibility for Others in Need
We are familiar with all the requirements associated with petitioning for guardianships in Oklahoma courts.
Some of the more common situations in which legal guardianship may be necessary and practical to obtain include those involving:
Children whose parents are addicted to drugs or alcohol, engaged in criminal or dangerous behavior, or otherwise unfit to provide sufficient care
Children of parents who are deceased, incarcerated, or institutionalized
Senior citizens who are alone, incapacitated, and incapable of making sound decisions about money or living arrangements and conditions
Discuss Guardianship with Nichols Dixon
If you are considering seeking guardianship over an adult or child, contact Nichols Dixon today to schedule a consultation. We are happy to answer any questions about the process and discuss how we can help you move forward.
To learn more about obtaining guardianship in Oklahoma, call (405) 294-1511 or contact us online.
CLIENT REVIEWS
Opinions That Matter the Most
I would recommend Lucas to absolutely anyone

- Former Client

My family will always appreciate the hard work you all put in so thank you from the bottom of our hearts!

- Okie M.

Best group of lawyers in Oklahoma!!!

- Roberta B.
WHAT SETS US APART
Why Nichols Dixon is Right For You
Honesty and Integrity are Cherished Values

Trusted Reputation in the Community

Experienced with Highly Complex Cases

Highest Level of Professionalism & Dedication

Personalized Strategy for Each Client's Needs

Attorneys Who Genuinely Care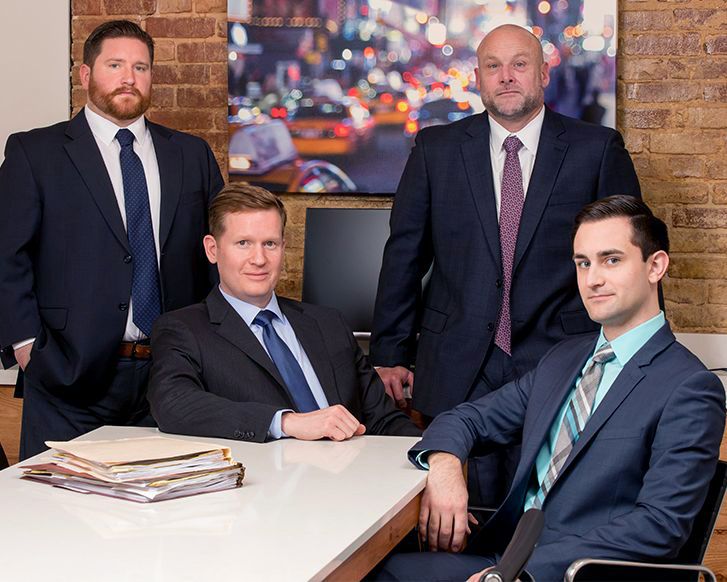 THE LAW IS NOT JUST A PROFESSION TO US
Take the First Step Towards Resolving Your Legal Challenge