Family Law Attorneys in Norman, OK
Personalized Legal Representation for Divorce and Family Law in Oklahoma

Finding a favorable resolution through the heartbreak, anger, sadness and other emotions that tend to come along with a family law issue can be difficult. However, you are now in a position where you have to address complex emotional and legal matters and make decisions that will impact your future for many years to come. Thankfully, you do not have to do this alone.
At Nichols Dixon, our attorneys in Norman, OK are dedicated to protecting the financial interests and legal rights of people who are experiencing family law issues in Seminole and Cleveland counties. We understand the stress and devastation you may be feeling right now – and we want to help.
Get started today! Call (405) 294-1511 or contact us online to consult a Norman family law attorney.
Dedicated to Reaching the Best Outcome for You and Your Family
We provide personal attention in every family law case. That means we listen carefully to you and your story. We want you to tell us what you are feeling and what you are going through. We want to find out not just how you would like to resolve the matter at hand, but what you envision for your future.
Emotions can cause people to focus on the short term in these cases, but what is right in the short term may not always make sense in the long term. We want to do everything we can to get you on comfortable and financially secure ground well into the future.
With your participation, our Norman family law attorneys can create a legal strategy designed to achieve the most positive impact in both the short and long term. We can educate you about the rationale behind the strategy and provide you valuable information about family law in Oklahoma. As your case progresses, we can keep you updated and involved. We will answer any questions that come up along the way.
Comprehensive Family Law Services
Contact Nichols Dixon today if you are facing any type of family law issue, including:
Divorce: We handle uncontested and contested divorces, as well as all related issues such as division of property and spousal maintenance.
Legal separation: We can assist people who are considering legal separation as an alternative to divorce or as a precursor to divorce.
Child custody and visitation: Parents can turn to us to protect their relationships with their children, either as part of a divorce case or following a paternity action.
Child support: While child support guidelines are available, it can be beneficial to have a knowledgeable lawyer review all calculations for accuracy.
Paternity: Our attorneys assist with paternity actions for unmarried parents and can handle all related issues, including child custody and support.
Modifications: If you need to modify child custody orders, child support payments, or spousal maintenance payments, we can help.
Enforcement: Has the other party failed to comply with child custody orders? Are child support or alimony payments late? We can take steps to enforce orders.
Orders of protection: We can help you obtain restraining orders or protective orders in cases of domestic violence or other issues.
Guardianship: We assist people in becoming legal guardians for children or incapacitated adults and provide guidance on the responsibilities that come with this role.
Adoption: We represent people in adoptions of all kinds, including private adoptions, agency adoptions, stepparent adoptions, and more.
Will the Case Go to Trial?
When moving forward with a divorce or family law case, you may wonder whether it will go to trial. Most people would rather avoid the stress of trial, but at the same time they want to make certain they are not taken advantage of and they get a fair outcome. Whether your case goes to trial or not depends a great deal on you and the actions of the other party.
Our family lawyers in Norman are adept at trial and are not afraid to stand up for you in court. We are also skilled negotiators, able to come up with creative solutions that may prove mutually beneficial. Ultimately, we will take the step that is most likely to achieve your goals.
Find Out What Nichols Dixon Can Do for You
Contact us to tell us about your family law case and what you want to achieve. Our team can evaluate the facts and issues surrounding your case and let you know the next step in pursuing a favorable outcome. For solid, trustworthy representation with your family law matter in Norman, choose Nichols Dixon.
Call (405) 294-1511 or contact a Norman family law attorney online today!
CLIENT REVIEWS
Opinions That Matter the Most
I would recommend Lucas to absolutely anyone

- Former Client

My family will always appreciate the hard work you all put in so thank you from the bottom of our hearts!

- Okie M.

Best group of lawyers in Oklahoma!!!

- Roberta B.
WHAT SETS US APART
Why Nichols Dixon is Right For You
Honesty and Integrity are Cherished Values

Trusted Reputation in the Community

Experienced with Highly Complex Cases

Highest Level of Professionalism & Dedication

Personalized Strategy for Each Client's Needs

Attorneys Who Genuinely Care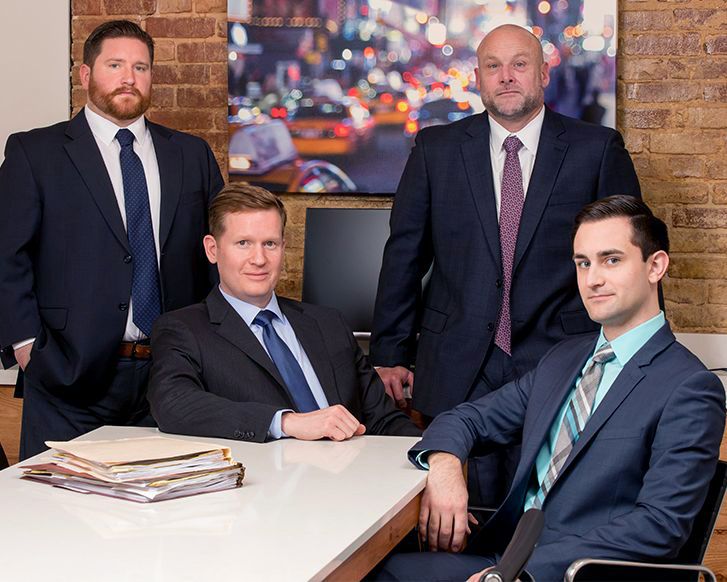 THE LAW IS NOT JUST A PROFESSION TO US
Take the First Step Towards Resolving Your Legal Challenge