NORMAN CHILD SUPPORT ATTORNEYS
Assisting with Child Support Calculations, Enforcement & Modifications in Oklahoma
Children deserve the financial and emotional support of both parents after a divorce. The basic necessities of life plus education and health care expenses should be financed through collaboration between former spouses if at all possible — and divorced parents working together can ensure a child's overall positive upbringing.
For skilled legal assistance in determining the amount of child support you can expect to pay or receive after divorce — or if you want to pursue a modification of child support due to a recent change in circumstances — the Norman child support lawyers at Nichols Dixon can help. Our firm also offers assistance with paternity claims, custody modifications, child support enforcement, assertion of grandparents' rights, and a full range of other family law matters.
For help with your child support order, contact us online or call (405) 294-1511 today
A Firm You Can Trust for Oklahoma Child Support Cases
Basic child support considerations to keep in mind include:
Child support is typically paid by the noncustodial parent to a custodial parent and is awarded in child custody cases — regardless of whether a child's parents were ever married.
In Oklahoma, a statewide child support calculator is in place to help ensure that required payments are fair and equitable.
Child support payments are required on a monthly basis until the child reaches age 18 unless special schooling or medical needs become factors.
Modifying Child Support Orders
If a sudden, significant change in circumstances — caused by a job loss or promotion, job transfer, or health care emergency, for example — justifies a modification to a child support obligation, you should speak with a knowledgeable Norman child support lawyer as soon as possible. The team at Nichols Dixon can help you petition for modifications to your existing child support order.
Child Support Cases in Seminole, McClain & Cleveland Counties
At Nichols Dixon, our Norman child support attorneys work to customize their representation to suit your unique family situation. They will listen carefully to your goals and use their legal knowledge to give you the best chance of making those objectives a reality. Along the way, you will receive attentive personal service that gives you peace of mind.
Questions about child support? Request a consultation with our resourceful child support lawyer. Contact us online or call (405) 294-1511.
CLIENT REVIEWS
Opinions That Matter the Most
I would recommend Lucas to absolutely anyone

- Former Client

My family will always appreciate the hard work you all put in so thank you from the bottom of our hearts!

- Okie M.

Best group of lawyers in Oklahoma!!!

- Roberta B.
WHAT SETS US APART
Why Nichols Dixon is Right For You
Honesty and Integrity are Cherished Values

Trusted Reputation in the Community

Experienced with Highly Complex Cases

Highest Level of Professionalism & Dedication

Personalized Strategy for Each Client's Needs

Attorneys Who Genuinely Care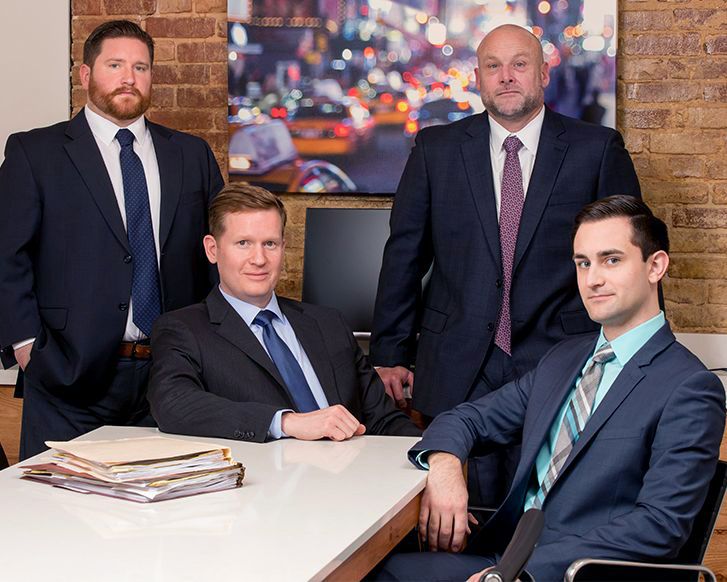 THE LAW IS NOT JUST A PROFESSION TO US
Take the First Step Towards Resolving Your Legal Challenge