NORMAN ADOPTION ATTORNEYS
Skilled Assistance with the Adoption Process
Are you ready to provide a loving home for a child who is without one? Are you a stepparent, foster parent, or grandparent who is considering a legal adoption?
You have likely already discovered the layers of complexity involved in the adoption process in Oklahoma. There is a great deal of red tape. A single misstep can lead to serious delays or even completely jeopardize the adoption. One way to avoid missteps is to enlist an attorney who understands how to navigate the red tape and pursue the most efficient path to completing the process and helping you expand your family with an adopted child.
At Nichols Dixon in Norman, our lawyers assist with adoptions, terminations of parental rights and all other related matters. While we handle all family law matters, we particularly enjoy adoption because it is such a positive process in most cases. We are proud to work hard and marshal our resources in order to unite your family as quickly as possible.
Give us a call at (405) 294-1511 to discuss your case with our adoption attorneys in Norman. We serve clients throughout Seminole and Cleveland counties.
Helping Bring Children into Suitable Homes & Families
Adoption is the legal taking into a family of a child who does not biologically belong to it. This change of status makes the child legally equal to any natural children the parents have. Adoption procedures vary according to many factors, including whether the child is being made available through an adoption agency, a relative, or someone unfamiliar to the family, as well as the ages of the child and his or her adoptive parent or parents.
Our attorneys are prepared to address all legal requirements and expedite the process for completing a:
Private adoption
Agency adoption
Stepparent adoption
Foster parent adoption
Grandparent adoption
Relative adoption
Single parent adoption
Learn How We Can Help with an Adoption
To begin paving the way for a successful adoption in Oklahoma, retain the services of Nichols Dixon. From a helpful, informative consultation through every step in the legal adoption process, you can depend on sound guidance and focused representation from lawyers dedicated to responding promptly to your questions and concerns.
Reach out to us today at (405) 294-1511.
CLIENT REVIEWS
Opinions That Matter the Most
Drew took the time to get to know me and took great care in understanding my issue so that he could represent me in the best possible way.

- Client

He shows great compassion and extensive knowledge in every decision that he made and I will never be able to thank him enough.

- Client

He showed great perseverance and never gave up on my situation and I absolutely believe that if it weren't for his representation, the outcome would have not been as positive.

- Client
WHAT SETS US APART
Why Nichols Dixon is Right For You
Honesty and Integrity are Cherished Values

Trusted Reputation in the Community

Experienced with Highly Complex Cases

Highest Level of Professionalism & Dedication

Personalized Strategy for Each Client's Needs

Attorneys Who Genuinely Care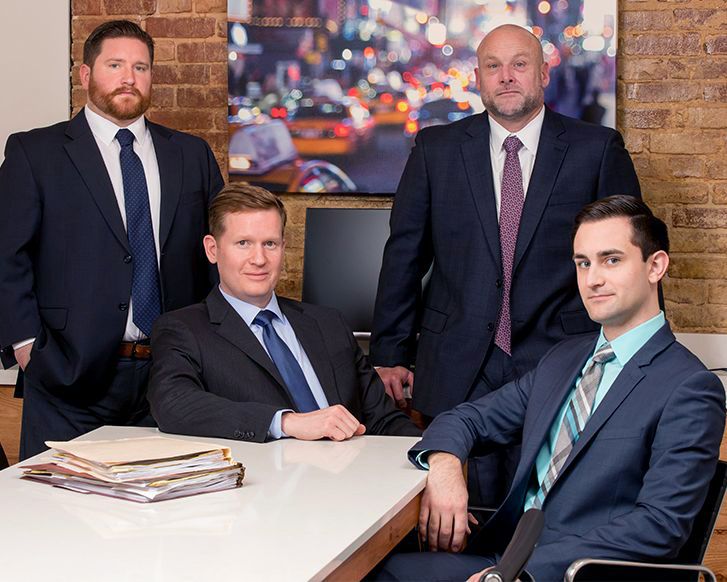 THE LAW IS NOT JUST A PROFESSION TO US
Take the First Step Towards Resolving Your Legal Challenge