Norman Divorce Lawyer
Legal Representation for Contested and Uncontested Divorce in Cleveland and Comanche Counties

One of the most challenging experiences a person can face is divorce. Whether or not a divorce is uncontested, it will intertwine with multiple other family issues that must be mutually agreed upon by both spouses. If spouses cannot agree on the terms of their divorce, it will be considered contested.
In either type of divorce in Oklahoma, our Norman divorce attorneys strive to provide you with excellent legal advice and guidance to protect your family and financial interests. During your initial consultation with our firm, we'll address the issues in your particular case, what you want for your children, what you want for yourself, and how you see your future. We will also consult you about the process of divorce.
Are you going through a divorce? Call Nichols Dixon PLLC today at (405) 294-1511 or contact us online to schedule a meeting with our divorce lawyer in Norman!
Grounds for Divorce in Oklahoma
In Oklahoma, you do not need to prove your spouse was at-fault for the marriage breakdown. You can file for divorce based on "irreconcilable differences," which means the marriage has broken down to the point where the chance of reconciliation is highly unlikely. However, the courts may use some fault in a divorce to influence decisions such as alimony or custody matters.
Some examples of fault-based grounds:
Adultery
Extreme cruelty
Drug or alcohol abuse
Abandonment of the marriage
Incarceration
For example, a spouse who has been unfaithful in the marriage may not be eligible to receive alimony or have the amount they pay to their spouse adjusted to a higher amount. Or, a spouse who has shown to be abusive to the spouse or the children in the marriage may have visitation changed or will not be allowed to visit unsupervised children.
You or your spouse must also have been a resident of the state of Oklahoma for at least six months before filing your divorce petition.
How Long Does a Divorce Take in Oklahoma?
The length of time it takes to finalize a divorce depends on the circumstances of your situation. By law, an uncontested divorce involving children can take no less than 90 days. However, an uncontested divorce without children could be finalized in as little as ten days. Contested divorces, on the other hand, generally take much longer – possibly up to a year or two. At Nichols Dixon, we always strive to help our clients finalize their divorce quickly without compromising the quality of our representation.
What is a Contested Divorce?
When the terms of a divorce cannot be fully agreed to, a contested divorce must be filed. These terms may include:
Even though both parties must be present at a court hearing when filing for contention, they do have the option of coming to an agreement in the middle of the process. Contested divorces should not always be viewed in a negative light; they do have a distinct purpose. They are especially helpful when there are large financial assets at stake. Hidden finances can even be found during the discovery stage.
Contested divorces are necessary, as they can even protect the best interests of your children and provide the necessary support for them. Let us guide you through the process; contact us today to learn more!
What is an Uncontested Divorce?
For a married couple to file for an uncontested divorce, otherwise known as waiver divorce, they must agree on several major factors that include:
Division of debts and assets, including property
Payment of spousal support or alimony
Child custody
Child support
In Oklahoma, when a married couple is going through an uncontested divorce, they may use the same lawyer. However, it is usually recommended for each party to retain their attorney.
What are the Benefits of an Uncontested Divorce?
There are two main benefits of an uncontested divorce:
It's much faster and smoother than its counterpart. You will not need to wait weeks, or even months to be considered legally separated.
Because the process is shorter, they are generally a cheaper option
The judge might issue the final divorce order after ten days if the couple had no minor children. If minor children are involved and custody has to be sorted, the divorce order will be granted after a 90-day waiting period. Certain exceptions, such as child abuse, may be made to shorten the 90-day waiting period for the child's safety.
No matter which type of divorce you plan to file, the attorneys at Nichols Dixon PLLC can walk you through each step in a detailed and professional manner.
Assistance With Fair Property Division
One of the many legal issues addressed in a divorce is the division of assets/marital property. This issue can be straightforward to decide, or it can evoke all kinds of emotions and be extremely difficult.
When a couple cannot agree on how assets should be divided, a family law judge will order an equitable property division. However, this does not mean the property is always equally split 50/50 between the parties. Deciding on a mutually agreeable property division plan is usually best because a judge's decision often disappoints both parties.
Do you need help filing for divorce in Oklahoma? Contact Nichols Dixon PLLC today!
How Does Domestic Abuse Affect a Divorce?
Unfortunately, sometimes domestic violence must be considered in a divorce case when determining issues such as child custody, child support, spousal support, and visitation rights. It is essential if you are a victim of domestic abuse to hire a lawyer during this time to protect your rights and any children as you navigate this process. Today, we review how domestic abuse impacts the divorce process.
Impacts Domestic Violence Has on a Divorce Proceeding
The courts take domestic violence very seriously as it can negatively affect the physical and emotional wellbeing of everyone involved in the dynamic. In some instances, a protective order may be filed, which can include the following orders:
Stay-away order
This requires the individual responsible for the instances of domestic violence to stay away from the victim's workplace, home, and any other place he/she is known to frequent.
No contact/limited contact with a child
The court may also refuse to allow the abuser to get in touch with their child. This contact could also be limited or supervised, which is under the court's discretion.
Child custody
If there has been consistent domestic violence/abuse, it is less likely that the parent responsible for this behavior will obtain custody. If the instances of domestic violence are severe enough, the courts may award custody to the other parent and deny visitation rights. In other, less extreme cases, the court may order supervised visitation.

This decision is made based on the best interests of the child. Since domestic violence, whether witnessing or being the receipt of it, can negatively impact a child's physical and emotional wellbeing the Court will often consider this is a main factor when determining custody.
Asset and property division
The court generally considers both spouses' behavior to decide how to divide marital assets. It is possible that if the instances of domestic violence contributed to economic or financial hardship, that the victim of this abuse would be awarded a larger share.
Alimony
If the domestic abuse related to economic or financial abuse, then the court may grant a higher amount of alimony to compensate the other spouse.
What Factors Will the Court Consider in a Divorce Proceeding Involving Domestic Violence?
The court will consider the type of domestic abuse, its duration, as well as its consistency. As domestic violence allegations are taken very seriously, the court will also require that there is evidence to prove said allegations. This proof needs to show what kind of abuse was committed and how it impacted the victim and the child either physically, emotionally, mentally, and/or economically.
The court will also determine how the domestic violence impacted the victim's financial situation and earning capacity as well as if the victim attempted to save their marriage by waiting for their abuser's behavior to change.
Filing for Bankruptcy After Divorce
Financial problems contribute to many marital breakups. Difficult economic conditions have prevailed for years, and many thousands of people across the spectrum of life in Oklahoma are struggling with too much debt. With these forces and others in play, many couples who decide to divorce also consider bankruptcy.
At Nichols Dixon, you can work with attorneys experienced in handling all aspects of divorce and personal Chapter 7 bankruptcy filings.
Our knowledge of the legal steps and processes associated with each can be a critical asset as you face complex decisions involving:
Whether bankruptcy is the best available path to debt relief for you — as a couple seeking to mutually eliminate debt or a person struggling financially after divorce
How to sequence the filings and other legal steps most favorably for you if both divorce and bankruptcy are necessary
You can receive a thorough assessment of whether you qualify to file bankruptcy and whether it makes sense at Nichols Dixon. You can also work with skilled Norman divorce lawyers who will strive to gain a thorough understanding of your specific goals and concerns.
Contact Our Norman Divorce Attorney
At Nichols Dixon, we can negotiate on your behalf to achieve your desired result, challenge any allegations made by opposing parties, and litigate the case in family court if necessary. Our divorce attorneys also serve OKC and surrounding areas.
Contact Nichols Dixon PLLC today to schedule a FREE consultation!
CLIENT REVIEWS
Opinions That Matter the Most
I would recommend Lucas to absolutely anyone

- Former Client

My family will always appreciate the hard work you all put in so thank you from the bottom of our hearts!

- Okie M.

Best group of lawyers in Oklahoma!!!

- Roberta B.
WHAT SETS US APART
Why Nichols Dixon is Right For You
Honesty and Integrity are Cherished Values

Trusted Reputation in the Community

Experienced with Highly Complex Cases

Highest Level of Professionalism & Dedication

Personalized Strategy for Each Client's Needs

Attorneys Who Genuinely Care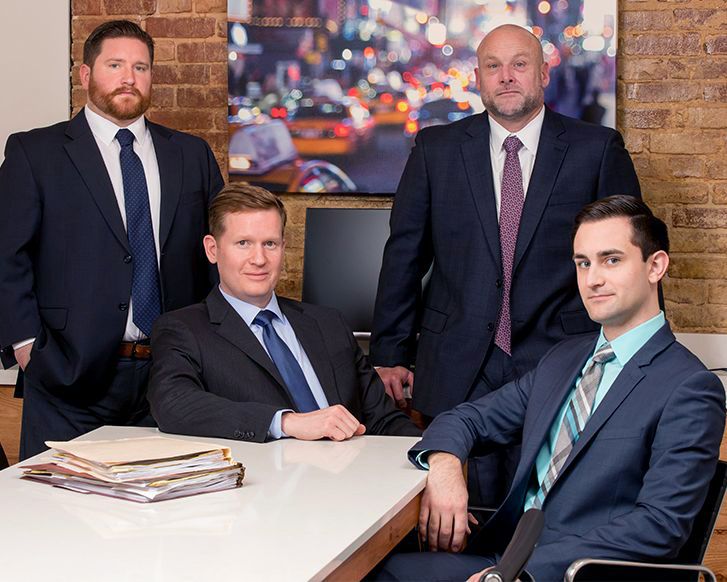 THE LAW IS NOT JUST A PROFESSION TO US
Take the First Step Towards Resolving Your Legal Challenge