NORMAN PERSONAL INJURY ATTORNEYS
Experienced Personal Injury Lawyers Representing Injury Victims throughout Cleveland County, OK
If you have been hurt because of someone else's negligence, you may be entitled to compensation for medical bills, lost wages, and other costs. Do not assume that compensation will come automatically. Insurance companies rarely offer full settlements at the outset of a case; they are more likely to make lowball offers or even deny claims entirely. You have the right to push back and hold out for fair compensation – and an experienced Norman personal injury lawyer can help.
At Nichols Dixon, our Norman personal injury lawyers can take on the insurance company to see that you get every penny of compensation you deserve. If you have just started the process, we can steer your case in the right direction. If you have already begun and you have received an offer from the insurance company, we encourage you to have us review it before you sign off. Remember, once you sign off, you cannot go back and ask for more if the money runs out. Our Norman personal injury lawyers will check the offer to ensure that nothing has been overlooked, such as compensation for pain and suffering or money for future medical expenses and wage losses.
Get started on your claim with a consultation with an experienced Norman personal injury lawyer today! CONTACT US ONLINE or call (405) 294-1511.
Statute of Limitations for Personal Injury in OK
For every state, there are timelines that tell the public how long they have to file a personal injury claim. For Oklahoma, the deadline is two years from the day of the injury. Exceptions to this rule include things such as government torts, claims against public entities, and intentional torts. Keep in mind, the statute of limitations for wrongful death can be longer, usually around three years.
For any accident or injury that involves insurance, please note that insurance companies are not obligated to adhere to any statute of limitations. This essentially means that it is critically important to report the incident as soon as possible. Inform them of all personal and property damage. With any further questions, consult with a Normal personal injury lawyer.
Norman Personal Injury Lawyers Fighting For Your Best Interest
Our Norman, OK personal injury attorneys can review your claim to determine liability and damages. When appropriate, we will call on trusted experts to help us uncover and examine important details. Investigation often plays a critical role in personal injury claims. Once we have the facts in hand, we can attempt to negotiate a fair settlement.
While most claims can be resolved favorably through negotiation, we stand ready to pursue your interests at trial if needed. Our Norman personal injury lawyers have effectively represented negligence victims in claims against major insurance companies such as State Farm, USAA, Geico, Farmers, Safeco, Farm Bureau, and Allstate.
Representation in All Personal Injury Claims
Regardless of the cause of your injury, we are committed to holding negligent people and companies accountable for their actions or lack thereof.
We are dedicated to pursuing all the compensation you need and deserve after:
Motor vehicle accidents, including car wrecks,truck collisions, and motorcycle crashes. We also represent pedestrians and bicyclists hit by automobiles.
Dog bites that result in permanent scars and other serious injuries. These cases often require special attention, as children tend to be the victims.
Slip-and-fall accidents and other acts of property owner negligence, including swimming pool accidents and assaults caused by inadequate security.
Our personal injury lawyers also handle cases involving serious injuries of all kinds.
Choose Nichols Dixon if you or your loved one suffered:
Neck and back injuries
Spine injuries
Amputations
Scars and burns
Broken bones
We have the skill to handle the most serious claims, including auto accidents and other cases involving disabling injuries and fatalities.
Our Norman Personal Injury Lawyers Can Help
The pursuit of fair compensation begins with a no-obligation consultation at a time and place that works for you. There is no need to worry about cost since we handle all claims on a contingency fee basis. This means that if you do not recover a financial settlement or trial award, you will pay no attorney fees at all.
Our experienced Norman personal injury lawyers here at Nichols Dixon are proud to fight for the best interest of the people of Cleveland County, OK.
Call (405) 294-1511or CONTACT US ONLINE to get set up a consultation with an experienced Norman personal injury lawyer today.
CLIENT REVIEWS
Opinions That Matter the Most
I would recommend Lucas to absolutely anyone

- Former Client

My family will always appreciate the hard work you all put in so thank you from the bottom of our hearts!

- Okie M.

Best group of lawyers in Oklahoma!!!

- Roberta B.
WHAT SETS US APART
Why Nichols Dixon is Right For You
Honesty and Integrity are Cherished Values

Trusted Reputation in the Community

Experienced with Highly Complex Cases

Highest Level of Professionalism & Dedication

Personalized Strategy for Each Client's Needs

Attorneys Who Genuinely Care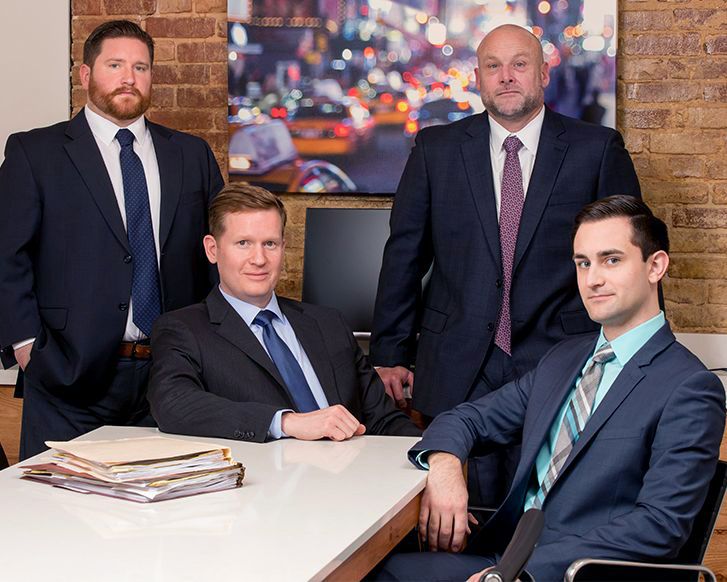 THE LAW IS NOT JUST A PROFESSION TO US
Take the First Step Towards Resolving Your Legal Challenge