NORMAN ORDER ENFORCEMENT LAWYER
Helping Enforce Divorce, Custody & Support Orders in Oklahoma City, McClain County & Cleveland County
When you finalized your divorce, child custody/visitation, or child support case, you may have assumed that the legal battle was over. After all, you have the family court order. Now, the other party is refusing to cooperate. How can you get him or her to obey the order so that you get the money you need or the time you are entitled to with your children?
At Nichols Dixon, our enforcement order attorneys understand how frustrating it can be to have to go back to court to enforce a court order. We can make the child support, visitation, or spousal support enforcement process easier by explaining your options and helping you take the necessary legal steps.
Contact us online or call (405) 294-1511 to get started on your case.
Filing an Application for Contempt
The first step to enforcing a court order is to file an enforcement action, or application for contempt, with the court. There will be an arraignment where the other party will file a "not guilty" plea. Your trial date will be set.
During trial, the court will determine whether the other party violated the court order. If it finds that there was a violation, the court will respond in a variety of ways, depending on the severity of the situation.
For example, options the court has for child support enforcement include:
Entering an automatic judgment against the nonpaying spouse, including delinquency charges
Garnishing wages
Finding the nonpaying parent in contempt of court
Sending the nonpaying parent to jail and revoking his or her driving privileges
Keep in mind that an application for contempt may not always be the appropriate filing. We may recommend a different motion, such as a motion to enforce visitation. It's a case-by-case determination.
Do Not Enforce Your Court Order on Your Own
It is vital that you seek the help of the legal system and don't take matters into your own hands. You may not, under law, refuse visitation in response to the other parent's refusal to pay child support. The law is on your side, but you need to follow the correct legal processes to ensure that you do not damage your credibility or face legal penalties yourself.
Instead, document all the court order violations. Keep track of late visitation, failure to reimburse medical care, missed child support, and/or missed spousal support payments. This information should be presented to the court.
When Can I Enforce My Court Order?
Many visitation violations occur on the weekends, when the courts are closed. If you have a certified copy of your divorce decree or visitation order, your local law enforcement agency may assist you in effectuating your visitation over the weekend. If not, you will need to email us over the weekend and/or visit with us as soon as possible so that the appropriate motions can be filed and court intervention can be requested.
Contact Our Normal Support Enforcement Attorneys
For skilled assistance in enforcing your child support, spousal support, or child custody order, turn to the lawyers at the Nichols Dixon. We will listen carefully to your situation and take the steps necessary to ensure you receive what you are entitled to under the law and your court order.
Get in touch with us online or call (405) 294-1511 today.
CLIENT REVIEWS
Opinions That Matter the Most
I would recommend Lucas to absolutely anyone

- Former Client

My family will always appreciate the hard work you all put in so thank you from the bottom of our hearts!

- Okie M.

Best group of lawyers in Oklahoma!!!

- Roberta B.
WHAT SETS US APART
Why Nichols Dixon is Right For You
Honesty and Integrity are Cherished Values

Trusted Reputation in the Community

Experienced with Highly Complex Cases

Highest Level of Professionalism & Dedication

Personalized Strategy for Each Client's Needs

Attorneys Who Genuinely Care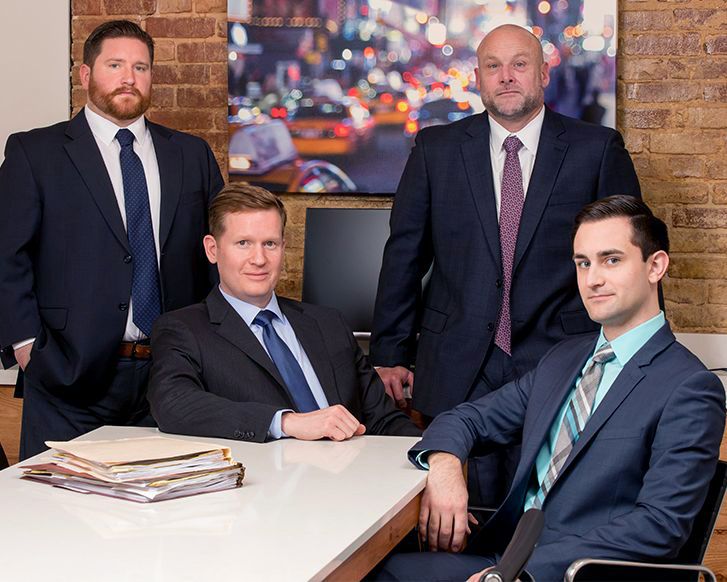 THE LAW IS NOT JUST A PROFESSION TO US
Take the First Step Towards Resolving Your Legal Challenge