Norman High Net Worth Divorce Attorneys
Handling Complex Divorce Cases in Oklahoma City, McClain County & Cleveland County
No divorce is easy, but high net worth couples often have particular trouble navigating the tricky waters of divorce. Due to the substantial value of the couple's assets, high net worth divorce can be especially contentious, often resulting in litigation.
At Nichols Dixon, we want to help make the process as simple and straightforward as possible. We understand that you have a lot at stake and will work tirelessly to ensure that the final divorce decree accurately reflects your needs and goals. Our Norman, OK high net worth divorce attorneys offer the comprehensive support you need during this difficult time.
Give us a call at (405) 294-1511 or CONTACT US ONLINE today to get started on your case.
Special Considerations in High Net Worth Divorce
Though a divorce between partners of high net worth is technically the same as any other divorce, there are special circumstances that will require greater attention than the typical divorce. In a high net worth divorce, the discovery process is often much longer, and parties often rely on additional testimony from experts such as financial analysts and appraisers.
In a high net worth divorce, you may have to rely on experts to:
Properly appraise real estate
Verify all sources of income
Value the partners' professional licenses, memberships, and collectibles
Assess any pre- and post-nuptial agreements
Accurately determine whether property is marital or community property
Value all marital property
Equitable Distribution
Perhaps the most difficult part of any high net worth divorce is the property division portion. Tensions can run high during this portion because each spouse wants to ensure they get their fair share.
Oklahoma is an equitable distribution state. This means that property will be divided equitably – not necessarily equally.
During the property division period, you will have to value and divide:
Real estate
Cars, boats, and other vehicles
Businesses
Bank accounts
Stocks and bonds
Retirement income
Based in Norman, OK, our high net worth divorce lawyers can help you navigate this process. Whether you are attempting to amicably resolve the matter through mediation or you have to turn to litigation, we can be there for you every step of the way, fighting to protect your best interests.
Reach out to us at (405) 294-1511 to discuss your case with our team at Nichols Dixon.
CLIENT REVIEWS
Opinions That Matter the Most
I would recommend Lucas to absolutely anyone

- Former Client

My family will always appreciate the hard work you all put in so thank you from the bottom of our hearts!

- Okie M.

Best group of lawyers in Oklahoma!!!

- Roberta B.
WHAT SETS US APART
Why Nichols Dixon is Right For You
Honesty and Integrity are Cherished Values

Trusted Reputation in the Community

Experienced with Highly Complex Cases

Highest Level of Professionalism & Dedication

Personalized Strategy for Each Client's Needs

Attorneys Who Genuinely Care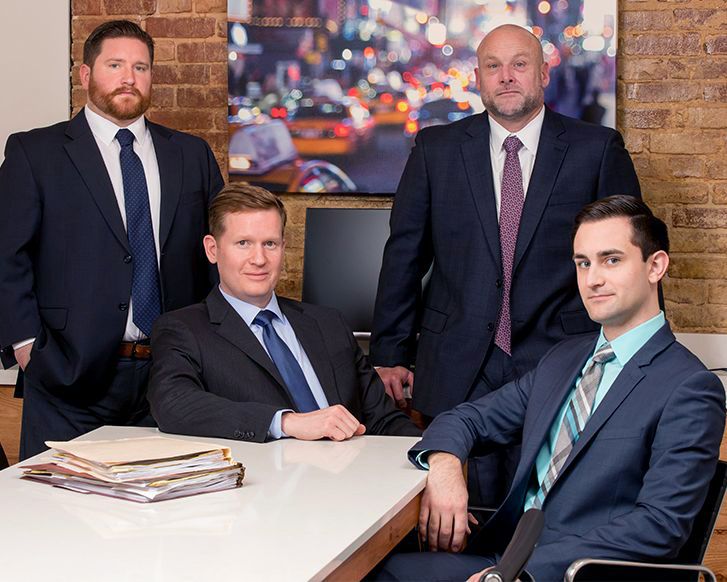 THE LAW IS NOT JUST A PROFESSION TO US
Take the First Step Towards Resolving Your Legal Challenge