NORMAN PROPERTY DIVISION ATTORNEYS
Defending Your Assets & Interests in Divorce
Are you seeking practical, lasting solutions to issues involving the division of assets, property, and debt in divorce? Do you need a property division lawyer in Norman who will take the time to analyze your specific situation and help you plan for the future? Have questions about the divorce process?
Complex family law challenges like these can be overwhelming to consider at such a difficult time in your life — especially when real estate, investments, business interests, or other complex assets are involved. A conscientious, caring family law attorney can ease the burden, spell out your options, and work to defend your interests.
Solid counsel is available from our experienced attorneys at Nichols Dixon. Our firm has successfully served a broad range of family law clients in Seminole and Cleveland counties – and we look forward to serving you.
Get started with a consultation! Call us at (405) 294-1511 or CONTACT US ONLINE.
Upfront Planning & Advocacy to Keep You in Control
A wide range of factors may determine the property division settlement that is right for you. At Nichols Dixon, we carefully consider all matters the court may consider when distributing property.
The court is likely to consider:
The length of the marriage
Valuations for marital and separate property
The ages of each spouse
Each party's mental and physical health
Leaving the task of dividing your assets and possessions to a judge who cannot identify with your legal goals is an uncertain and risky proposition. It is important to define your property division goals and obtain a fair settlement the first time, as this facet of divorce cannot be "corrected" by a modification.
Seek Guidance from a Firm That Cares
Attorney Drew Nichols and the rest of our Norman property division attorneys are determined to protect your rights in every aspect of your divorce.
This includes the valuation and distribution of:
Real estate such as primary and secondary residences, a vacation home, retirement home, rental properties, and any commercial property
Business valuation of closely held, family-owned companies
Motor vehicles
Pensions and retirement income
Deferred income, stocks, stock options, and bonds
Family heirlooms, art, and collectibles
Get a consultation to discuss your property division case and find peace of mind. CONTACT Nichols Dixon at (405) 294-1511.
CLIENT REVIEWS
Opinions That Matter the Most
I would recommend Lucas to absolutely anyone

- Former Client

My family will always appreciate the hard work you all put in so thank you from the bottom of our hearts!

- Okie M.

Best group of lawyers in Oklahoma!!!

- Roberta B.
WHAT SETS US APART
Why Nichols Dixon is Right For You
Honesty and Integrity are Cherished Values

Trusted Reputation in the Community

Experienced with Highly Complex Cases

Highest Level of Professionalism & Dedication

Personalized Strategy for Each Client's Needs

Attorneys Who Genuinely Care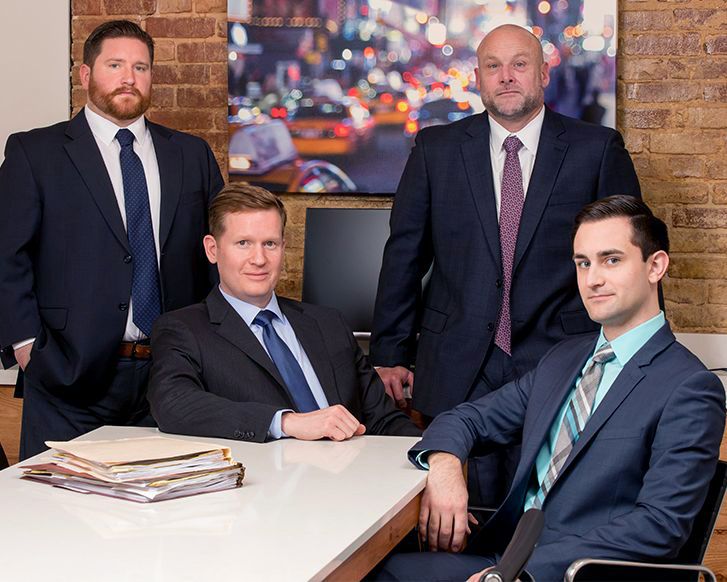 THE LAW IS NOT JUST A PROFESSION TO US
Take the First Step Towards Resolving Your Legal Challenge