WRONGFUL DEATH ATTORNEYS IN NORMAN
Clear Legal Guidance & Skilled Action for Grieving Families
If you have tragically lost a family member in an accident, you face many important decisions for your future while dealing with devastating grief. It is essential to get legal counsel from an experienced attorney you can trust so that you can focus on you and your family's well-being with confidence that legal issues are in capable hands.
At Nichols Dixon, we provide receive clear, dependable legal guidance from experienced Norman wrongful death lawyers. Our team is committed to helping you navigate this difficult and emotional situation as you pursue justice.
Contact us online or call (405) 294-1511 to get started on your claim.
How We Help Grieving Families in Norman, Oklahoma City & Wewoka
Clients who work with Nichols Dixon can count on genuine empathy for their loss and hardship.
Our legal team collaborates to:
Thoroughly investigate the tragic event that killed your loved one in order to establish liability, evaluate relevant insurance coverage, and assess any other sources of recovery
Resolve issues such as who has the legal right to file a wrongful death lawsuit, types of damages that are recoverable, and who specifically will receive financial compensation recovered through a settlement or trial verdict and judgment
Present legal decisions clearly and keep you well-informed every step of the way in pursuit of maximum compensation for medical and funeral expenses, lost earnings and income, loss of household contributions, pain and suffering, and other damages
What Are My Options if My Loved One is a Victim of Wrongful Death?
Not do our attorneys have wrongful death case experience, but we also work with an in-house former auto claims representative who brings extensive knowledge of how insurance companies defend such lawsuits and seek to minimize payouts to survivors.
Let Nichols Dixon PLLC Help
In this intensely stressful time, your case will not be handed off to an inexperienced lawyer or "filed away" without action, as sometimes happens when working with larger law firms. Our firm's mission is to proceed rapidly and ethically toward a just resolution of your claim so that you can move on with greater confidence in your financial stability and future.
Contact us online or call us at (405) 294-1511 today for a consultation to discuss your case.
CLIENT REVIEWS
Opinions That Matter the Most
I would recommend Lucas to absolutely anyone

- Former Client

My family will always appreciate the hard work you all put in so thank you from the bottom of our hearts!

- Okie M.

Best group of lawyers in Oklahoma!!!

- Roberta B.
WHAT SETS US APART
Why Nichols Dixon is Right For You
Honesty and Integrity are Cherished Values

Trusted Reputation in the Community

Experienced with Highly Complex Cases

Highest Level of Professionalism & Dedication

Personalized Strategy for Each Client's Needs

Attorneys Who Genuinely Care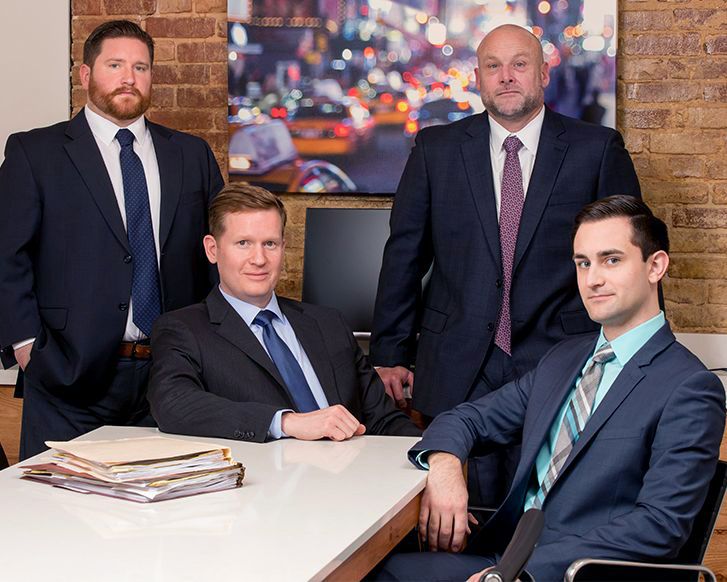 THE LAW IS NOT JUST A PROFESSION TO US
Take the First Step Towards Resolving Your Legal Challenge