NORMAN MOTORCYCLE ACCIDENT ATTORNEYS
Injured in a Motorcycle Accident? We Can Help!
Motorcycle accidents can cause serious and life-threatening injuries for riders. In any motorcycle accident, it is the rider who generally suffers the worst injuries due to their relative lack of protection. Motorists often fail to see motorcyclists or fail to give them the road respect that they deserve. As a result, accidents can occur that leave motorcyclists with injuries ranging from road rash to spinal cord and head injuries.
If you have been injured in a motorcycle accident due to another's negligence in Seminole or Cleveland counties, you need representation from an experienced motorcycle accident attorney. At Nichols Dixon, our team knows how to investigate fault and liability, how to analyze insurance coverages, and how to negotiate on your behalf for maximum compensation. We are dedicated to helping accident victims recover all applicable damages caused by negligence-based injuries.
You don't owe a fee unless we win. Contact our Norman motorcycle accident attorneys at (405) 294-1511 for a case evaluation.
Motorcycle Accidents in Oklahoma
Motorcycle accidents are often caused by:
Motorists failing to check blind spots
Motorists failing to signal lane changes
Speeding
Sudden stops
Motorists making left turns in front of oncoming motorcyclists
Distracted driving
Driving under the influence of alcohol/drugs
Fault and liability for motorcycle accidents are often intensely disputed. Insurance companies are adept at interpreting statements and evidence in their favor. These tactics are well known by our experienced attorneys at Nichols Dixon.
No matter how your bike crash occurred, we have the knowledge and resources to disprove claims that you were driving recklessly or were "impossible" to be seen. We can also explore applicable insurance benefits and establish the accident's full impact on your life and earning capacity. Finally, we can develop the most compelling case possible for recovering maximum compensation through insurance negotiations or a trial if necessary.
Talk to a Norman Motorcycle Accident Lawyer
At Nichols Dixon, our skilled legal team makes your recovery and well-being its central mission. Because the accident scene may contain evidence critical for understanding and describing the crash, it's important to move quickly to secure that scene or call on qualified investigative contacts and experts in accident reconstruction.
Few motorcycle accidents can be described as "minor," given the potential for life-changing injuries and those that may appear manageable but worsen over time. Our firm is here to help you recover the maximum compensation for all damages through your personal injury claim.
Request your consultation online or call us at (405) 294-1511 to get started.
CLIENT REVIEWS
Opinions That Matter the Most
I would recommend Lucas to absolutely anyone

- Former Client

My family will always appreciate the hard work you all put in so thank you from the bottom of our hearts!

- Okie M.

Best group of lawyers in Oklahoma!!!

- Roberta B.
WHAT SETS US APART
Why Nichols Dixon is Right For You
Honesty and Integrity are Cherished Values

Trusted Reputation in the Community

Experienced with Highly Complex Cases

Highest Level of Professionalism & Dedication

Personalized Strategy for Each Client's Needs

Attorneys Who Genuinely Care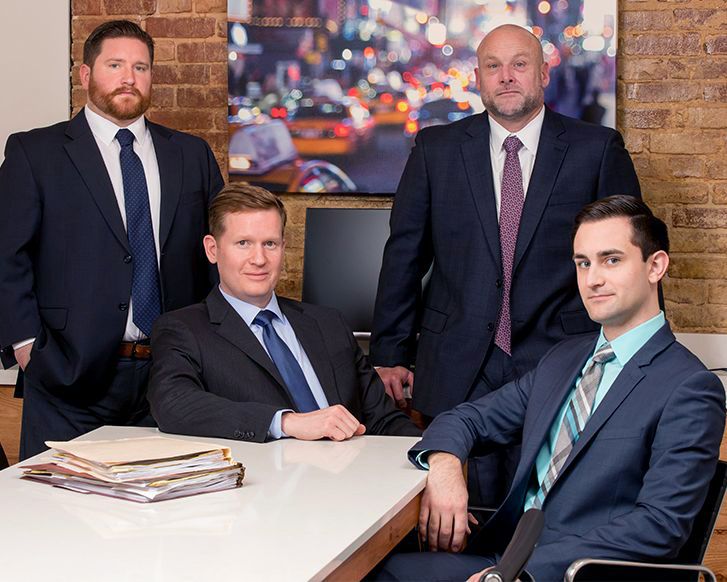 THE LAW IS NOT JUST A PROFESSION TO US
Take the First Step Towards Resolving Your Legal Challenge