CAR ACCIDENT LAWYERS IN NORMAN
Handling Cases in McClain County, Cleveland County & Oklahoma City
Has the negligence of a fellow motorist abruptly changed your life to one of physical pain, emotional trauma, medical bills, car repair expenses, and lost wages? Do you want aggressive legal representation focused intently on obtaining the financial compensation you need to pay bills, get back to work, stabilize family finances, and move on with your life?
Nichols Dixon can help with our dedicated Norman car accident attorneys who fight for the rights of car accident victims throughout Oklahoma.
Get in touch with us today to discuss your claim. Call (405) 294-1511.
Types of Car Accident Claims
We have extensive experience in high-value negotiations and trials, along with the ability and resources to earn positive results in car accident cases.
We often handle cases arising from:
Fatal car accidents leading to wrongful death claims and litigation
Injuries to a driver, passenger, or both — ranging from serious lacerations and broken bones to catastrophic, life-changing brain and spinal injuries, limb loss, burns, or blindness
Drunk driving accidents
Accidents caused by an uninsured or underinsured driver
Rear-end collisions, head-on collisions, T-bone accidents, and other wrecks often caused by excessive speed, failure to follow other traffic laws, or other negligence such as texting and driving
Accidents involving government vehicles, which may require your lawyer to be familiar with special claim procedures and strict statutes of limitation
You can turn to our caring and knowledgeable lawyers for the information you need, including auto insurance do's and don'ts for protecting your claim and guidance on handling medical bills that may have piled up since your car accident. Your lawyer will be well-versed in accident investigation and prepared to reach a positive resolution through insurance negotiations or at trial if necessary.
Laws Involving Hit & Run
Like most states, Oklahoma law requires that all people involved in a car accident stay at the scene. Oklahoma Statute § 10-104 says that both drivers must give insurance information as well as render aid if necessary. Each driver must provide his or her name, address, and registration number. These are usually given via driver's license.
However, what if one driver decides to flee? Oklahoma Statute § 10-103 states that failure to stop and follow the requirements mentioned above may result in criminal charges. Any damages to the vehicle, but not to the person, may come with a misdemeanor and a $500 fine. In some circumstances, that misdemeanor can result in up to one year of jail time.
Uninsured & Underinsured Motorist Accidents
One of the most alarming things anyone can learn after an injury-causing car accident is that the driver who caused the crash had no liability insurance at all. Although driving without insurance is illegal, the reality is that some of the most irresponsible and dangerous drivers on our roadways take the risk every day.
In many other situations, accident victims' medical expenses and other damages significantly exceed the limits of the at-fault driver's coverage. This is especially common when the at-fault party has only a "bare bones" policy meeting Oklahoma state minimum coverage levels of $25,000 per injured individual and $50,000 for any one accident. Costs of essential treatment for moderate injuries can easily exceed these amounts.
At Nichols Dixon, our Norman uninsured motorist accident lawyers know all the options for recovering compensation under these challenging circumstances. In fact, an in-house former auto claims representative is always available to thoroughly analyze your case.
Steps include:
Carefully reviewing your own auto insurance policy, which may include uninsured/underinsured motorist (UM/UI) coverage designed specifically for these situations — and to cover injuries caused by hit-and-run drivers who cannot be identified
Determining whether any other insurance policies that you or family members carry apply under these circumstances
Performing an asset check on the uninsured individual to determine whether a lawsuit could realistically yield a collectible judgment that would help address your damages and financial hardship
Call Nichols Dixon for Compassionate & Aggressive Representation
After any serious car accident, fast action to contact a lawyer can make all the difference for your finances and your future. When you work with Nichols Dixon, you will owe no attorney fees unless you receive financial compensation for damages you have suffered.
Contact us online or call (405) 294-1511 now!
CLIENT REVIEWS
Opinions That Matter the Most
I would recommend Lucas to absolutely anyone

- Former Client

My family will always appreciate the hard work you all put in so thank you from the bottom of our hearts!

- Okie M.

Best group of lawyers in Oklahoma!!!

- Roberta B.
WHAT SETS US APART
Why Nichols Dixon is Right For You
Honesty and Integrity are Cherished Values

Trusted Reputation in the Community

Experienced with Highly Complex Cases

Highest Level of Professionalism & Dedication

Personalized Strategy for Each Client's Needs

Attorneys Who Genuinely Care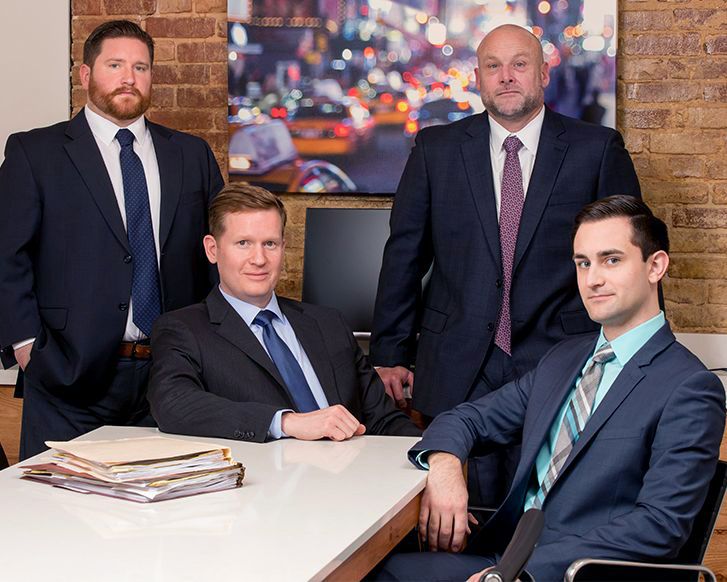 THE LAW IS NOT JUST A PROFESSION TO US
Take the First Step Towards Resolving Your Legal Challenge