TRUCK ACCIDENT LAWYERS IN NORMAN
Defense Against Driver Fatigue, Distraction, & Negligence
Commercial truck traffic is a fact of life on Oklahoma streets and highways. A significant percentage of injury-causing and fatal accidents involve 18-wheelers, delivery trucks, and heavy construction vehicles. Injuries to people in the passenger vehicles involved are often serious or disabling — and seeking fair and just compensation for damages poses special challenges.
Have you been injured in a car accident involving a semi-truck or other commercial vehicle? Have you lost a loved one in a fatal trucking accident? Fast action can be very important, and there is no substitute for an experienced attorney committed to handling all aspects of the case and guarding your interests.
Contact Nichols Dixon at (405) 294-1511 for compassionate legal guidance from our Norman truck accident lawyers. We proudly serve Seminole and Cleveland counties.
Recovering Compensation from Trucking Companies & Insurers
You can depend on Nichols Dixon to deal with all critical aspects of your claim or lawsuit focused on recovering financial compensation for medical bills, lost wages, pain and suffering, or other damages.
When we take on a case, we can:
Move quickly to counter the efforts of a trucking company and insurance company to get on the scene and potentially conceal evidence of fault or otherwise gain positioning to defend your valid claim
Conduct a complete independent investigation to reveal violations of federal and state trucking laws or other trucking accident causes such as driver fatigue or intoxication, improper truck maintenance, or aggressive driving
Build your case on solid evidence and negotiate or litigate effectively to recover maximum insurance compensation for your losses
Do Truck Accidents Go to Trial?
The majority of personal injury lawsuits, including truck crashes, do not go to trial these days. In reality, 90% of cases resolve before going to trial. There are a variety of considerations that go into deciding whether or not a truck accident lawsuit can go to trial.
One aspect that determines if a truck accident case goes to trial is liability.
Liability Includes:
Who was at fault

To what extent the party was at fault

What injuries occurred
The probability of the case going to trial rises if liability is challenged. The likelihood of the case going to trial increases even more if several cars are involved in the accident.
Going the Distance to Prove Fault, Liability & Damages
Whether the crash was caused by a truck driver's distraction, driver fatigue, a pedestrian, or some other type of negligence, you will need a proven personal injury attorney determined to prove liability and help you recover all you deserve. The legal team at Nichols Dixon strives to offer the utmost in personal attention and responsiveness so that you can focus on your health and family.
You can benefit from a no-risk consultation to discuss your needs and legal options. Schedule yours today by calling (405) 294-1511.
CLIENT REVIEWS
Opinions That Matter the Most
I would recommend Lucas to absolutely anyone

- Former Client

My family will always appreciate the hard work you all put in so thank you from the bottom of our hearts!

- Okie M.

Best group of lawyers in Oklahoma!!!

- Roberta B.
WHAT SETS US APART
Why Nichols Dixon is Right For You
Honesty and Integrity are Cherished Values

Trusted Reputation in the Community

Experienced with Highly Complex Cases

Highest Level of Professionalism & Dedication

Personalized Strategy for Each Client's Needs

Attorneys Who Genuinely Care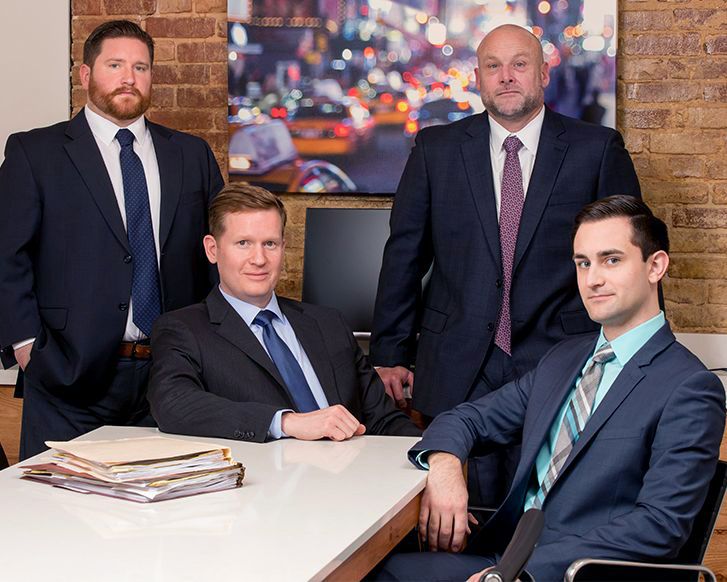 THE LAW IS NOT JUST A PROFESSION TO US
Take the First Step Towards Resolving Your Legal Challenge