PEDESTRIAN ACCIDENT ATTORNEYS IN NORMAN
Proudly Serving McClain County, Cleveland County & Oklahoma City
A pedestrian accident is one of the most devastating events that can alter the lives of any individual or family. Injuries suffered by the walker or jogger may be very serious, disabling, or tragically fatal. Determining legal recourse demands in-depth knowledge of both insurance coverage and Oklahoma personal injury law.
At Nichols Dixon, we offer aggressive representation in the pursuit of justice while remaining compassionate and communicative with our clients. We can be there for you every step of the way – our Norman pedestrian accident lawyers truly care about you and your well-being.
Get started on your claim with a consultation. Call (405) 294-1511 to schedule yours.
Handling All Types of Pedestrian Accident Claims
Our firm has substantial experience representing injury victims and their families. Our legal team will have all bases covered when it comes to investigating your case and determining the best action to recover maximum compensation.
Our capabilities extend to cases involving:
Accidents in crosswalks that raise issues of reckless, inattentive driving and failure to yield to a pedestrian
Drunk drivers, uninsured and underinsured drivers, and distracted drivers, including those guilty of texting while driving
Allegations that a pedestrian, bicyclist, or child at play "darted out" or was otherwise impossible for a driver to see in time to avoid impact
Hit-and-run accidents that call for investigative skill and resourcefulness similar to those required in criminal cases — familiar territory for the former prosecutors and skilled criminal defense attorneys at our firm
Many people and families victimized by pedestrian accidents fail to recognize that their own auto insurance or some other policy may provide coverage even though a crash did not involve their covered vehicles. For a personal injury law firm, in-depth insurance knowledge and an understanding of the strategies and tactics used in defending claims can be as important as experience in high-stakes negotiations and litigation.
Turn to a Caring Legal Team
The attorneys and staff at Nichols Dixon are caring professionals who put clients' well-being first and take a comprehensive, dedicated approach to helping people get back on their feet physically and financially.
If a pedestrian accident has changed your life and you are concerned about medical bills, lost income, and other critical needs, please get one of our qualified Norman pedestrian accident lawyers involved now, beginning with a consultation.
Call us at (405) 294-1511 or contact us online today.
CLIENT REVIEWS
Opinions That Matter the Most
I would recommend Lucas to absolutely anyone

- Former Client

My family will always appreciate the hard work you all put in so thank you from the bottom of our hearts!

- Okie M.

Best group of lawyers in Oklahoma!!!

- Roberta B.
WHAT SETS US APART
Why Nichols Dixon is Right For You
Honesty and Integrity are Cherished Values

Trusted Reputation in the Community

Experienced with Highly Complex Cases

Highest Level of Professionalism & Dedication

Personalized Strategy for Each Client's Needs

Attorneys Who Genuinely Care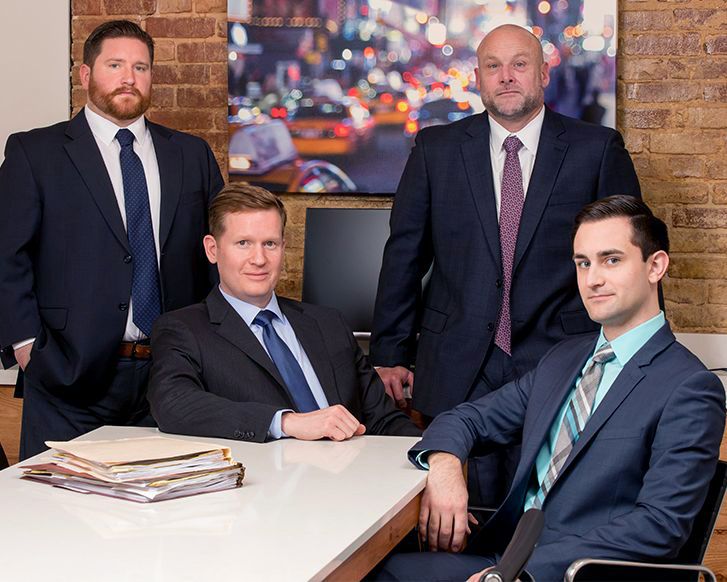 THE LAW IS NOT JUST A PROFESSION TO US
Take the First Step Towards Resolving Your Legal Challenge