NORMAN CATASTROPHIC INJURY LAWYERS
Dedicated to Seeking Maximum Compensation
Catastrophic injuries are those that have the most severe and long-lasting effects on a person's health, emotional well-being, and ability to live a normal life. These types of injuries often require months or even years of medical care, physical therapy, and personal assistance for victims. In the most severe cases, lifelong care may be needed. These injuries tend to occur in vehicle crashes and other types of serious accidents caused by others' negligence.
When you suffer catastrophic injuries due to someone else's negligence, recklessness, or criminal behavior, you are protected by personal injury law, which allows you to make a claim for the damages you have incurred. Determining liability and the extent of your damages is a complicated legal task best left to a skilled and experienced personal injury attorney.
At Nichols Dixon, our Norman catastrophic injury attorneys bring extensive insurance knowledge and decades of high-value negotiating and trial experience to your case. You will never be charged a fee unless you are compensated for your injuries.
We serve all of Seminole and Cleveland Counties. Contact us online or call (405) 294-1511 to get started today!
What Are Catastrophic Injuries?
When an injury is life-changing or when it permanently prevents an individual from being able to work, it is considered catastrophic.
Examples of catastrophic injuries include loss of limbs, serious burns and scarring, spinal cord injuries, traumatic brain injuries, neck and back injuries, and any other injuries that cause permanent disability.
In the wake of such injuries, Nichols Dixon can:
Get the correct medical treatment and therapies if you have not already sought them
Follow up on your medical progress
Thoroughly investigate causes, fault, and liability including any possible product defect that may have factored into your accident
Analyze all applicable insurance coverage
Pursue any other viable sources of financial recovery
Work diligently with specialized experts to project costs for long-term needs such as further medical care, physical therapy, occupational therapy, or long-term income replacement for permanent disability
Work with life-care planners and economists to determine your potential lost income as well as other costs and factors
Throughout all phases of your case, our Norman catastrophic injury lawyers can advocate aggressively on your behalf in seeking maximum compensation for your losses. The focus should be on your health and recovery at this difficult time. Let our dedicated team fight for you on the legal front where we have the experience, resources, and determination to make a substantial difference in your case.
You pay nothing unless we win. Contact us online or call us at (405) 294-1511 to discuss your case.
CLIENT REVIEWS
Opinions That Matter the Most
I would recommend Lucas to absolutely anyone

- Former Client

My family will always appreciate the hard work you all put in so thank you from the bottom of our hearts!

- Okie M.

Best group of lawyers in Oklahoma!!!

- Roberta B.
WHAT SETS US APART
Why Nichols Dixon is Right For You
Honesty and Integrity are Cherished Values

Trusted Reputation in the Community

Experienced with Highly Complex Cases

Highest Level of Professionalism & Dedication

Personalized Strategy for Each Client's Needs

Attorneys Who Genuinely Care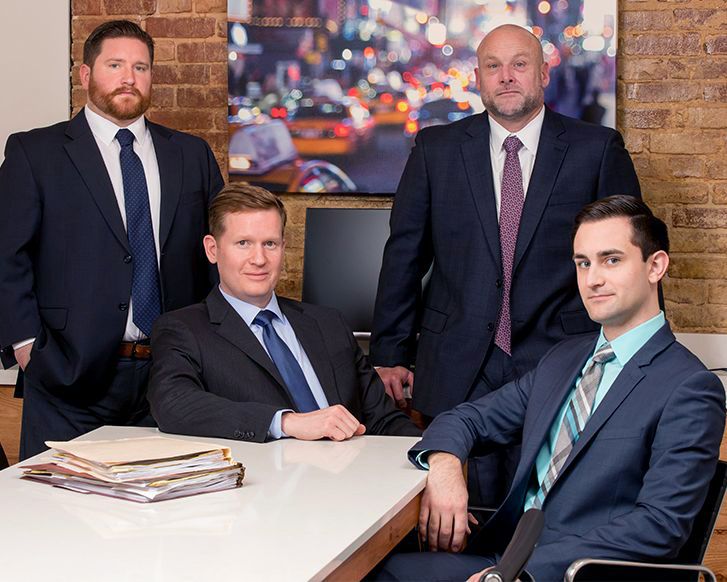 THE LAW IS NOT JUST A PROFESSION TO US
Take the First Step Towards Resolving Your Legal Challenge