MARIJUANA POSSESSION DEFENSE ATTORNEYS IN NORMAN
Handling Drug Crime Cases in McClain County, Cleveland County & Oklahoma City
Have you been arrested on suspicion of marijuana possession? Are you a parent looking for caring counsel and results-driven legal representation to help a child arrested for marijuana possession?
While some states have taken action to "decriminalize" marijuana and substantially reduce penalties, any drug possession offense in Oklahoma must be taken very seriously. Failing to recognize the severity of penalties and fight to keep a drug conviction off you or your child's record could be a mistake you regret for many years or a lifetime.
At Nichols Dixon, every criminal case receives direct, focused attention from a skilled criminal defense attorney and former prosecutor with experience on both sides of drug cases. We are ready to put our experience to work for you or your loved one.
CONTACT US ONLINE or call (405) 294-1511 to request a consultation with our marijuana possession defense lawyers in Norman.
Misdemeanor Marijuana Possession
By the letter of the law, even the most basic first-offense misdemeanor charge – involving a single joint or less – is punishable with jail time up to one year and a substantial fine. As of July 1, 2017, subsequent marijuana possession charges are also misdemeanors.
If you are facing your first drug offense, your legal representation is absolutely critical because first-time offenders may be eligible for conditional discharge (deferred sentencing). Our marijuana possession defense lawyers in Norman can build a strong case to help you avoid the harsh penalties – up to one year in prison and up to $1,000 in fines – of a conviction.
Felony Marijuana Possession
As of July 1, 2017, all marijuana possession charges in Oklahoma are misdemeanors with one exception: Marijuana possession within 1,000 feet of a school or university, public park, or in the presence of a child under the age of 12 is a felony.
A felony marijuana charge can be penalized by doubling the term of imprisonment, the fine, or both. A felony marijuana possession conviction requires you to serve at least 50% of your sentence. Regardless of the length of your sentence, a felony charge on your record will show up on any background check, making it more difficult to get a job, apply for school, or get a loan.
Contact Nichols Dixon Right Away
Whether you are facing misdemeanor or felony marijuana possession charges, our lawyers are here to help. We have extensive experience defending people throughout Seminole and Cleveland counties accused of drug crimes.
At Nichols Dixon, we use our insight into how the other side thinks and our in-depth knowledge of Oklahoma law and drug defense strategies to defend your rights. Our Norman drug crime defense attorneys can investigate your case thoroughly and work diligently to achieve a favorable outcome.
CONTACT US ONLINE or give us a call at (405) 294-1511 today.
CLIENT REVIEWS
Opinions That Matter the Most
I would recommend Lucas to absolutely anyone

- Former Client

My family will always appreciate the hard work you all put in so thank you from the bottom of our hearts!

- Okie M.

Best group of lawyers in Oklahoma!!!

- Roberta B.
WHAT SETS US APART
Why Nichols Dixon is Right For You
Honesty and Integrity are Cherished Values

Trusted Reputation in the Community

Experienced with Highly Complex Cases

Highest Level of Professionalism & Dedication

Personalized Strategy for Each Client's Needs

Attorneys Who Genuinely Care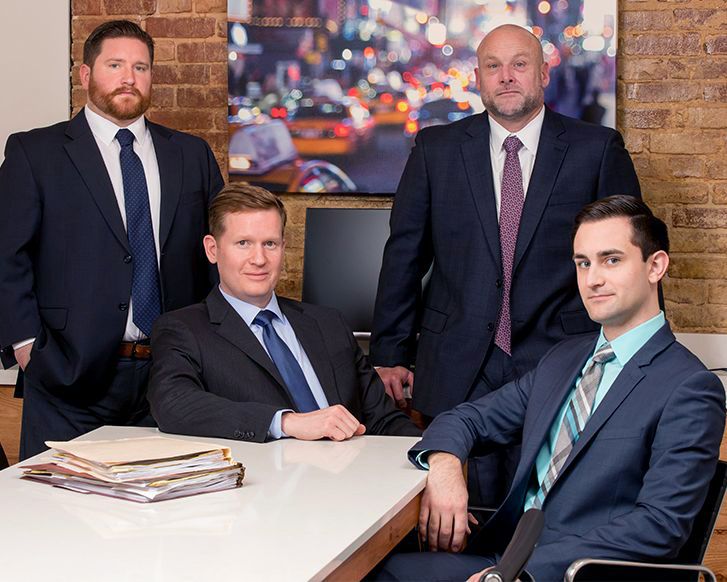 THE LAW IS NOT JUST A PROFESSION TO US
Take the First Step Towards Resolving Your Legal Challenge