DRUG POSSESSION DEFENSE ATTORNEYS IN NORMAN
Aggressive, Skillful Protection of Your Rights & Your Future
Have you been arrested on suspicion of possession of marijuana, cocaine, prescription drugs, or any other controlled dangerous substance (CDS)? Are you looking for high-quality legal counsel and representation available for a son or daughter charged with a drug offense?
Working with a lawyer who has extensive knowledge of Oklahoma drug laws is essential. Turning to one with experience as both a drug crimes prosecutor and high-stakes criminal defense attorney can make a critical, major difference in your life going forward.
The Norman drug possession defense attorneys at Nichols Dixon bring experience as former Cleveland County assistant district attorneys to bear on each case. You can count on us to fight hard to protect your rights and secure a favorable resolution to your case.
CONTACT US ONLINE or call us at (405) 294-1511 to get started on your case. We serve clients throughout Seminole and Cleveland counties.
Putting Your Needs First
Drug possession charges call for an experienced and knowledgeable legal team. At Nichols Dixon, we have handled hundreds of misdemeanor and felony drug crime cases. Whether your case ultimately calls for aggressive defense at trial or negotiation to avoid the harshest consequences of a conviction, you can depend on an all-out effort from our Norman drug possession defense lawyers.
Our firm is adept at:
Clearly explaining the potential consequences of drug possession charges involving marijuana, methamphetamine, crack or powder cocaine, heroin, ecstasy (MDMA), prescription drugs such as OxyContin, or any other controlled dangerous substance
Evaluating all circumstances of any drug arrest, including the possibility of an illegal search and seizure, mishandling of evidence, or other mistakes made by law enforcement
Pursuing all available paths for avoiding a conviction that could cost you your freedom, job, educational status, or future prospects — including specific options viable for first-time drug offenders who want to stay clean in the future
Prescription Drug Charges
Awareness of prescription drug abuse has risen dramatically in recent years, and Oklahoma and federal authorities have made prescription drug arrests a priority. If you or a loved one has been arrested on suspicion of anything from possession of a few pills to forging a prescription, it is absolutely critical to get qualified legal counsel as soon as possible.
Aggressive yet practical drug crime defense is a clear strength at Nichols Dixon. Beginning with a consultation, our experienced prescription drug possession defense lawyers in Norman are prepared to represent you against the charges you face.
We often represent clients who have been charged with:
Illegal possession of any prescription medication, including frequently abused drugs like Vicodin, OxyContin, Percocet, Percodan, Darvocet, Fentanyl, Tylox, Valium, Xanax, and Ritalin
Delivery or possession with intent to deliver prescription drugs
Prescription fraud — a serious felony charge associated with attempting to forge a written prescription or calling a phony prescription into a pharmacy
Trafficking in large quantities of prescription drugs
Call Nichols Dixon for Caring, Informed Legal Guidance
If your situation calls for a drug crime defense lawyer versed in all aspects of search and seizure law, evidence handling, plea bargaining strategies, and more, choose Nichols Dixon. We are always available to assist you in your time of need.
Call us at (405) 294-1511 or complete our ONLINE CONTACT FORM today.
CLIENT REVIEWS
Opinions That Matter the Most
I would recommend Lucas to absolutely anyone

- Former Client

My family will always appreciate the hard work you all put in so thank you from the bottom of our hearts!

- Okie M.

Best group of lawyers in Oklahoma!!!

- Roberta B.
WHAT SETS US APART
Why Nichols Dixon is Right For You
Honesty and Integrity are Cherished Values

Trusted Reputation in the Community

Experienced with Highly Complex Cases

Highest Level of Professionalism & Dedication

Personalized Strategy for Each Client's Needs

Attorneys Who Genuinely Care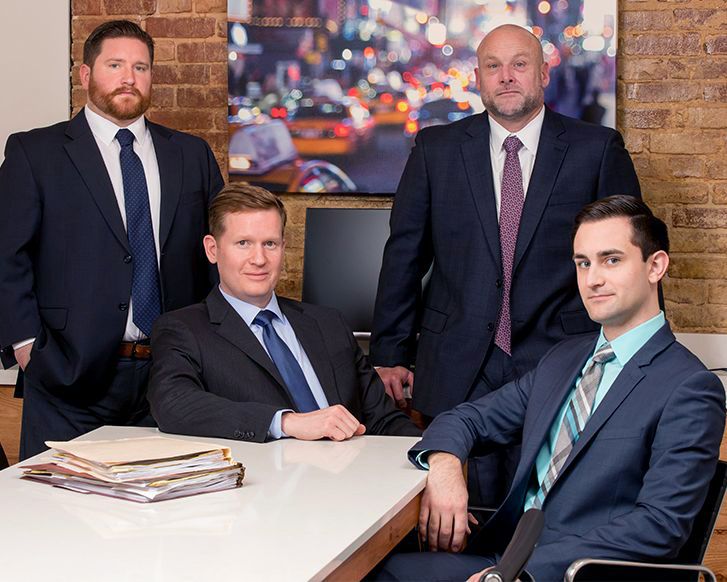 THE LAW IS NOT JUST A PROFESSION TO US
Take the First Step Towards Resolving Your Legal Challenge