NORMAN BUSINESS LAWYERS
Focused on Your Business's Success
Forming, running, and managing a business is hard work. Along the way, you are sure to encounter various legal challenges. It can help to work closely with a knowledgeable lawyer who knows their way around the policies and regulations that govern businesses in Oklahoma.
Our business law attorneys in Norman have extensive experience in this area of the law. Our business law practice is dedicated to helping businesses thrive and resolving issues that stand in their way of growth. With representation and counsel from the team at Nichols Dixon, your business will be positioned for success from the very beginning. We serve businesses throughout Seminole and Cleveland counties.
Discuss your needs with our team by calling (405) 294-1511 or CONTACTING US ONLINE today.
Our Business Law Services
At Nichols Dixon, we believe that maintaining a successful business requires forethought and planning to prevent problems before they arise. We can help you launch a business that is lawful, compliant, and protected. Of course, whenever issues arise in the midst of your daily operations, we can be there to serve you and resolve the problem promptly.
We can assist you with:
Business formation
Debt collections
Small claims
Contract drafting and disputes
Business sales
Compliance and regulatory matters
Rest assured that your business is in good hands at Nichols Dixon. Our Norman business lawyers maintain open communication with our clients so that you will remain updated about your options every step of the way. With our help, you'll be able to make informed decisions that reflect your organization's best interests.
Our Approach
At Nichols Dixon, we do things differently. We take the time to listen to our clients' needs and concerns so that we can truly personalize our services. Tailored legal representation can only benefit you and your business. Nichols Dixon has earned a reputation for the quality of our services, which shows in all that we do.
To see how Nichols Dixon can help you and your business, give us a call at (405) 294-1511.
CLIENT REVIEWS
Opinions That Matter the Most
I would recommend Lucas to absolutely anyone

- Former Client

My family will always appreciate the hard work you all put in so thank you from the bottom of our hearts!

- Okie M.

Best group of lawyers in Oklahoma!!!

- Roberta B.
WHAT SETS US APART
Why Nichols Dixon is Right For You
Honesty and Integrity are Cherished Values

Trusted Reputation in the Community

Experienced with Highly Complex Cases

Highest Level of Professionalism & Dedication

Personalized Strategy for Each Client's Needs

Attorneys Who Genuinely Care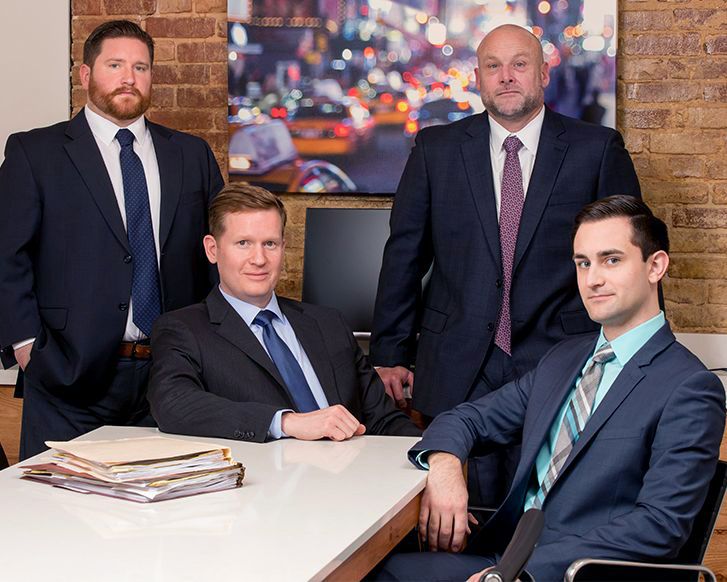 THE LAW IS NOT JUST A PROFESSION TO US
Take the First Step Towards Resolving Your Legal Challenge